Lead brass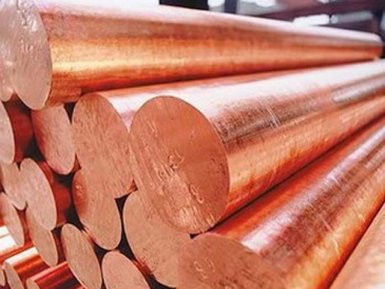 Supplier — AvekGlob company — offers at various prices from the manufacturer a variety of rolled products, made of leaded brass. The supplier guarantees the timely delivery of products to any address specified by the consumer.
Technical specifications
Lead is referred to brass, the percentage of lead in which exceeds 0.5%. Lead improves the mechanical machinability of these alloys, and also contributes to a significant reduction in the coefficient of friction, which is used in the production of high-loaded sliding bearings. However, the presence of lead increases the toxicity of brass, so their use in the food and pharmaceutical industry, as well as for drinking water supply is excluded.
In the composition of brass lead forms a separate phase, therefore such alloys are classified as single-phase brass.
Urgency of application
The main applications are large sliding bearings, which operate under conditions of high temperatures and specific loads.
Chemical composition
Lead brass usually includes the following elements:
Copper — from 57 to 72%;
Lead — from 0.6 to 3.5%;
Iron — no more than 1,3%;
Tin — from 0,1 to 1,0%;
Nickel — from 0,4 to 1,0%;
Aluminum — from 0,1 to 0,3%.
Sometimes, leaded brass includes silicon, antimony, bismuth (with a total of not more than 1.75.1.0%). As an impurity, in these alloys there is phosphorus (not more than 0.02%).
Physical and mechanical properties
density, kg / m 3 — 8400… 8500;
melting point, 0 С — 900… 965;
coefficient of thermal expansion in the temperature range 20… 200 0 С, μm / deg — 20,0… 20,5;
coefficient of thermal conductivity at room temperature, W / md — 90… 104;
hardness in Brinell, HB — 55… 60;
limit of temporary resistance, MPa — 400… 700 (respectively, for soft and hard brass);
yield strength, MPa — 100… 180 (respectively, for soft and hard brass);
modulus of elasticity, GPa — 98… 115;
permissible tensile elongation,% — 65… 5 (respectively, for soft and hard brass).
Assortment and application features
Lead brass is produced in a wide range of sizes, cross-sectional areas and lengths, using rolling, drawing or casting technologies. Mechanical machinability of alloys — excellent (for brass LVS58−1-1 — good). The temperature range of hot deformation is 650… 820 0 С.
Supplier — AvekGlob Company — offers to purchase lead brass in a wide range of brands and profiles. Products can be bought at a price formed on the basis of European and world standards of production. Implementation is possible in bulk and retail, for regular customers, a flexible system of discounts operates.