The withdrawal stainless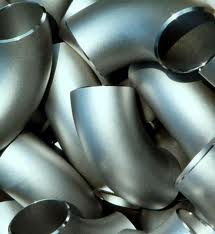 Manufacturer
Stainless steel taps domestic production — seamless, have thick walls. Geometry, bending radius (typically R=1.5 D), the characteristic sizes, scope, steel grade, allowable pressure (100 atmospheres) regulated by GOST 17375−2001. Imported stainless steel bends manufactured from welded pipes and have a seam, invisible from the outside of the withdrawal, but it is easy to determine from the inside. Compared with domestic, imported wall outlets with the same diameter are thinner, they are able to withstand less pressure. Are made of following grades — AISI 304, 12X18H10T, 304L AISI, at least: AISI 316, 10X17H13M2T. Possess a bending angle 45°, 60°, 90°, 180° (it is possible to manufacture other angles on request), but 90° is typical.
Application
Splitting pipe flows of gas or fluid. Bends stainless steel link pipe, if necessary change the spatial position of the building structures. Widely demanded in pharmaceutical, food, chemical industry, especially when exposed to aggressive work environment. With threaded connections are used for plumbing pipelines that conduct water. Diameters range from DN 6 (1/8″) — DN 100 (4″). These elbows have a female thread on the ends (like BP-BP) or an internal thread at one end and exposed from the other (BP-NR). In the interior and construction of buildings, as a rule, used stainless steel taps imported, because they have a more beautiful appearance (all bleached), and various surface treatment. The most common surface finish, but also apply a mirror (polished) and polished surface. They are wrapped in foil to preserve during installation or shipping.
Buy at best price
LLC «AVEK global» offers the most favorable conditions of steel products. The offered range of stainless steel taps can satisfy any customer. The volume of purchase and additional conditions of supply depends on the price. Carrying out wholesale orders, you can count on company-provided flexible system of discounts. Our managers are always ready to provide advice. A large range will not leave you without a choice. The timing of orders is minimal. All products are certified. Quality is guaranteed by strict observance of technological norms of production.