1.4361 - 1815 Alloy pipe, wire, circle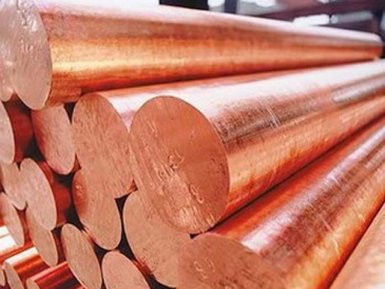 Technical specifications
High-temperature austenitic steel. Specific gravity 7.8 g / cm 3. Long products are manufactured in accordance with EN 10088−3: 2005 stainless steel. Technical conditions for the supply of semi-finished products, rods, bars, wires, sections and bright products from corrosion-resistant steels for general purposes. It has good corrosion resistance, ductility and strength
Percent composition, EN 10095−1999

| | | | | | | | | |
| --- | --- | --- | --- | --- | --- | --- | --- | --- |
| C | Si | Mn | Ni | P | S | Cr | Mo | N |
| ≤0.015 | 3.7 — 4.5 | ≤2 | 14 — 16 | ≤0.025 | ≤ 0.01 | 16.5 — 18.5 | ≤0.2 | ≤0.11 |
Heat treatment
Hardening and aging. After annealing, steel is distinguished by ductility and strength
Treatment

High strength of rolled steel causes certain difficulties in machining. It should also take into account the high abrasive ability of the steel alloy. Cutting edges with a special coating should be used.
Welding
Successfully welded by conventional arc welding methods, Poorly welded with gas-oxygen welding. If necessary, the use of AWS E / ER630 fill material is recommended.
Buy
Supplier Avlob offers a pipe, wire, a circle of the brand 1.4361 — Alloy 1815 at an economical price. Regular customers can take advantage of discount discounts. The supplier guarantees the timely delivery of products to any specified address. The price is the best in this segment of rental.
Delivery, price
Buy pipe, wire, circle brand 1.4361 — Alloy 1815 from the supplier Avlob can be at an affordable price. The price is formed on the basis of European production standards. Supplier Avlob offers to buy a pipe, wire, a circle of the brand 1.4361 — Alloy 1815 in the range at the best price, wholesale or retail.