10KH11N20T2R - эи696А sheet, round, wire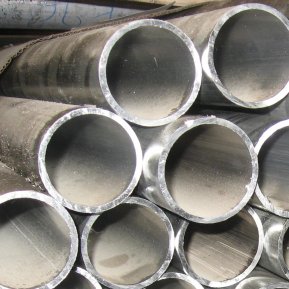 Relevance
Brand 10KH11N20T2R (ЭИ696А-VD) is high-alloyed heat-resistant steel, designed for operation in lightly condition at high temperatures 700−800°C. Above 850 °C intensive scale formation. This brand belongs to the group of austenitic-ferritic alloys. Compared to austenitic, it has a high reliability, high resistance to intergranular corrosion and greater resistance to stress corrosion cracking in alkaline and chloride environments.
The chemical composition of GOST 5632−72
Mark
C
Si
Al
Cr
Ni
Mn
Ce
Ti
B
S
P
Fe
10KH11N20T2R
0,1
to 1
to 0.8
10−12,5
18−21
to 1
0,6
Of 2.3−2.8
to 0.008
0,02
0,035
the rest
Production
Pipe stainless brand 10KH11N20T2R (according to GOST 5632−72) in its composition contains 20% Nickel and 11% chromium. The alloy furthermore has the titanium — 2,3 — 2,8%, silicon and manganese — 1%, aluminum up to 0.8% and up to 0.10%, phosphorus and sulfur — hundredths of a percent, boron — thousandths. Doping contributes to improve the heat resistance and heat resistance. For uncomplicated work environment, you can change the brand to another, with lower carbon content. This steel has a relatively balanced performance of heat resistance and heat resistance, making it very popular.
Made of seamless pipe — seamless and welded — welded. When welding requires preheating the parts to a temperature of 100−120°C With further heat treatment seams. Depending on the type of surface of the pipes, they may be referred to in catalogs as mirror (polished), polished or matte.
The range is produced using metal stamping under a predetermined shape and can be used as an intermediate preform for different products. In the manufacture of the rod using the following standards. For hot rolled rod of circular cross-section — 2590−88, hex section — 2879−88, square section — 2591−88 and OST 14−2-205−87; for forged round and square — 1133−71. A calibrated rod is made according to the following GOST: round 7417−75, square — 8559−75, hex — 8560−78.
Buy at best price
The company «AVEK global» specializiruetsya the sale of heat-resistant and stainless steel alloys. We offer metal stamps 10KH11N20T2R from warehouses in Russia and Ukraine with delivery to any region. All products available in stock, certified. The timing of orders is minimal. If necessary, you will receive detailed advice from experienced managers. For wholesale orders the company provides a substantial discount.