Brushed, polished stainless steel sheet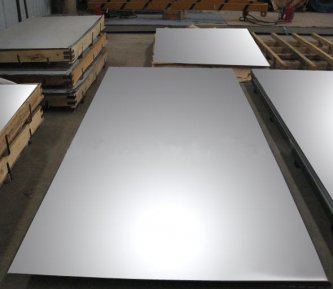 Dignity
Brushed stainless sheet has a high corrosion resistance. Made of steel 10X17H13M2T. The advantages include high adaptability, very attractive appearance. It is easy to maintain and does not require long time for installation and dismantling, has a high wear resistance. Stable when exposed to high temperatures and aggressive environments.
Production
Brushed stainless steel sheet is processed using wet sanding 4N to a brushed satin finish ribbon fine-grained grinding skin. When using cooling oil can be used when grinding high pressure until the formation of a clearly delineated and uniform coverage. The coating obtained by this technology, durable, wear-resistant. It is possible to apply under the open sky, in instrument, home. For brushed stainless steel sheet Ra — surface roughness parameter RA measured across the cross-section is 0.2−0.35 µm. According to the American ASTM standards, there are 2 purity grinding: room 3 and 4. Even outwardly No. 4 has a lower roughness and a higher purity. The thickness of such sheets usually 0.5−3 mm (sometimes 4 mm), used steel grade AISI 430, AISI 304. The cut size of the sheet -1500x3000, 1000x2000, 1250x2500.
Use
Industrial and civil construction, architecture. This sheet is very easy to handle, durable, resistant to corrosion. It is indispensable in interior design development, when facing facades. Used in machinery, instrumentation, other sectors of the economy.
Buy at best price
LLC «AVEK global» sells metal on the most favorable terms. Large range of polished stainless steel sheet of various parameters on the warehouse of the company is able to satisfy any consumer. The quality of the finished product is ensured absolute compliance with all technological norms of production. The timing of orders is minimal. If you have any questions, you will receive detailed advice from experienced managers. For wholesale orders enjoy significant discounts.