Incotest® circle, wire, pipe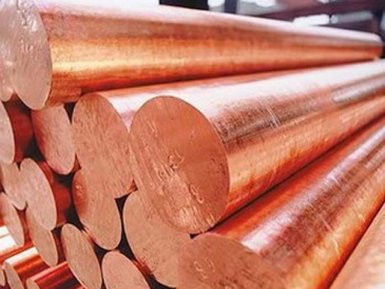 Are you interested in the circle, wire and pipe from INCOTEST® alloy from the supplier — AvecGlob Company? Here you will find the most verified information on this topic
AvekGlob Company sells volumetric rolled metal — a pipe, a circle, a wire — which is produced from an INCOTEST® nickel alloy at an affordable price. The supplier guarantees the timely delivery of products to any address specified by the consumer
Composition and application
This alloy is part of the group of multicomponent nickel alloys with heavy metals — chromium, molybdenum, cobalt, and also with additional doping with titanium. It is one of numerous metal alloys sold under the trade name AE Alloys™. The alloy has a high degree of chemical purity, and is realized in the form of metal powder, submicron powder and nanosized targets, which are intended for deposition and thin-film vapor deposition (CVD) or for physical vapor deposition (PVD). The alloy is widely used as a precision spring material in the watch industry. All forms of the INCOTEST® alloy are suitable for use in surgical implants due to the high modulus of elasticity of the alloy, fatigue resistance, mechanical strength and corrosion resistance.
Some of the surgical implant applications include various stents, surgical clamps, orthopedic cables, hollow vein filters, orthodontic appliances, and conductors of pacemaker leads.
The chemical composition of the INCOTEST® alloy is shown in the table:
| | | | | | | | |
| --- | --- | --- | --- | --- | --- | --- | --- |
| Element | Carbon | Chromium | Nickel | Cobalt | Tungsten | Titanium | Iron |
| Percentage in the alloy | Not more than 0.2 | 19… 21 | 28… 32 | 36… 40 | 4… 7 | 3… 5 | Rest |
Note. At the request of the customer, the INCOTEST® alloy can be supplied with the addition of no more than 0.5% niobium.
Buy at a reasonable price from the manufacturer of a circle, wire or pipe, which are made of corrosion-resistant nickel alloy brand INCOTEST®. The supplier ensures the timely delivery of rolled products to any point set by the customer.
Properties
American Alloys manufactures INCOTEST® alloy according to its own specifications, therefore some of the performance parameters of the alloy are classified as classified commercial information. The following data are available:
Density, kg / m 3 — 8250;
Melting point, 0 С — 1315… 1370;
Specific heat capacity in the temperature range 20… 100 0 С, kJ / kggrad — 452;
Coefficient of thermal conductivity, W / megade — 11,2;
The coefficient of thermal expansion in the temperature range 12… 93 0 С, μm / deg — 12,1;
Limit of time resistance, MPa — 8604
Relative elongation at expansion,% — 5… 10.
Company Avecglob proposes to purchase at a reasonable price from the manufacturer a pipe, a circle and a wire made of a multicomponent iron-nickel-chromium-cobalt alloy INCOTEST®. The supplier makes immediate delivery of products to any point. stipulated by the customer.