Flanged compensator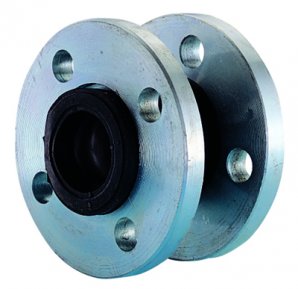 general characteristics
The flange compensator is a flexible insert, the so-called vibratory cradle, which is an auxiliary element of the pipeline, without affecting its functionality. Removes axial load, reduces vibration. In order for the compensator to last longer, its elastic element is a synthetic, heat-resistant composite. It is characterized by resistance to long-term point pressure, prolonged exposure to hot water. If there is no flange compensator on the pipes, repeated pipe compression-expansion can destroy the pipeline.
Main advantages
— light weight;
— ease of installation;
— ability to reduce noise and vibration;
— high coefficient of thermal insulation;
Installation is carried out without the use of gas welding, electric welding in hard-to-reach places, where it is difficult to bring welding equipment. Throughout the life of the flange compensators no maintenance is required. They allow to save considerable sums of money for the purchase of new elements of the pipeline system, for repair, purchase, replacement of pipeline equipment, which inevitably breaks down from vibration and temperature deformations.
Application
It allows to significantly increase the service life of the pipeline, prevent tears, protect against deformation. For any pipeline systems experiencing thermal, vibration loads, pressure drops. The oil industry, heating systems, ventilation systems, fuel systems, main piping heating systems, where the pipes are exposed to high pressure, temperature, there is a possibility of mechanical damage. Compensator of this type excellently extinguishes noise, vibration. An important role is played by a flexible insert, which assumes the main load in the case of hydraulic impact and displacement. It neutralizes the arising thermal elongations. The anti-vibration insert extinguishes any small destructive vibrations. Thanks to the flange compensator, the pipeline can be used under the following conditions: maximum pressure — 16 atm .; The temperature limit is 115 ° C.
Buy at a bargain price
LLC «Avek Global» offers the most favorable conditions for the implementation of the flange compensator. The offered assortment of compensators can satisfy any customer. The price depends on the volume of purchase and the additional terms of delivery. By carrying out bulk orders, you can count on the company's flexible discount system. Our managers are always ready to provide advice. A large assortment will not leave you without a choice. The lead time for orders is minimal. All products are certified. Quality is guaranteed by strict observance of all technological norms of production.