Round, wire 06hn28mdt - 1.4539 - aisi 904L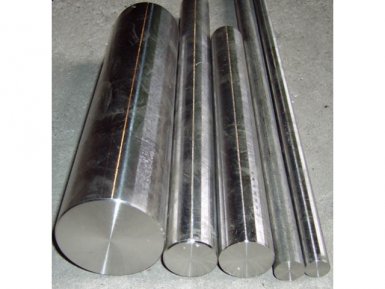 Production
Of steel grade 06HN28MDT produced the following types of rentals: circle, tube, wire, sheet, ribbon. Hot treatment is in the temperature range from 1170 °C to 900 °C. This steel is quite easy to cut. It is welded with manual, automatic welding with flux and gas protection. In the process of manual electric arc welding using electrodes OzL-37−2, OzL-17U with wire rod St-03ХН25МДГ SV-ОЗХН25МДГБ. This type of filler material is also used for automatic arc and TIG welding. As a recommended brand of flux an-18. Circle of steel 06HN28MDT reliable, durable and long lasting. It is used in engineering, construction, production of consumer goods, etc.
Classification of circle 06ХН28МТД
According to the method of production
Length
Accuracy

— calibrated

— HR.

— dimensional,

— dimensional,

— simple dimensional

— elevated,

— high

— the usual
From the scope of the circle depends on its parameters. The standard diameter of the finished product is from 5 to 400 mm and a length of from 4 to 10 m. For a circle with a diameter of 200−250 mm the process of rolling and further raskopki to the required diameter.
Chem. composition of steel 06HN28MDT regulated by GOST 18143−72
Ni
Cr
Mn
Mo
Si
With
P
Ti
Fe
S
26−29
22−25
to 0.8
2,5−3
to 0.8
to 0.06
to 0.035
0,5−0,9
36,885−46,5
to 0.02
The use of the circle
Nowadays, stainless alloys are the most popular material. Circle of steel 06ХН28МТД widely used for mounting various kinds of welded structures in the manufacture of heat exchangers, reactors, operated in a particularly corrosive solutions at elevated temperatures. The circle stamps 06ХН28МТД produce shafts of engines, support washers and rollers, axles, working under high concentration of loads in places where there is a load of special complexity: shock, vibration, etc. Round steel 06ХН28МТД demanded in the production of fittings, welded structures operating in a radioactive environment. Meet strict sanitary requirements makes the range popular in the food industry and instrumental in medicine. Parts that are made of stainless steel circle, provide strength, reliability and durability of structures.
Buy at best price
Large range of iron-rolled 06HN28MDT stock LLC «AVEK global» can satisfy any consumer. Price due to the technological features of production without the inclusion of additional costs. Quality is guaranteed by strict observance of technological discipline. The timing of orders is minimal. If you have any questions, you will receive detailed advice from experienced managers. For wholesale orders the company is practicing a substantial discount.