Niobium sheet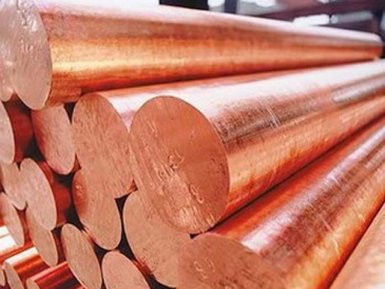 Supplier — AvekGlob company — offers at reasonable prices from the manufacturer sheets of niobium in a wide range of thickness and width. The supplier guarantees the timely delivery of products to any address specified by the consumer.
Technical specifications
Niobium is a silver-white metal, characterized by very high corrosion resistance due to the presence on it of a superficial strong oxide film.
The metal has superconducting properties, which is used in the technological processes of plastic deformation in the production of products of particularly complex configuration without cracking. The metal has paramagnetic properties. The production of niobium is regulated by the technical requirements of GOST 16099−80 and GOST 16100−80.
Urgency of application
Niobium is used in alloys, including stainless steel. This improves the strength of the alloys, especially at low temperatures. Products made from niobium sheet are used in the manufacture of jet engines and rockets, beams and enclosing structures of buildings and oil rigs, as well as for the laying of oil and gas pipelines, long-term operation of which is possible at low temperatures. Body products from niobium sheet are used in superconducting magnets for particle accelerators, MRI scanners and NMR equipment.
Chemical composition
GOST 16099−80 and GOST 16100−80 provide for the production of a sheet of niobium grade Nb-1. The percentage of admissible impurities is indicated in the table (niobium — the rest):
| | | | | | | | | |
| --- | --- | --- | --- | --- | --- | --- | --- | --- |
| Nitrogen | Oxygen | Hydrogen | Silicon | Tantalum | Iron | Titanium | Tungsten + molybdenum | Carbon |
| 0.01 | 0.01 | 0,001 | 0.005 | 0.1 | 0.005 | 0.005 | 0.01 | 0.01 |
According to GOST 16100−80, niobium is produced in the sticks of the brands HbSh-00, HbH-0 and HbSh-1.
Physical and mechanical properties
Density, kg / m 3 — 8510;
Melting point, 0 С — 2477;
Specific heat capacity, J / kggrad — 265;
Coefficient of thermal conductivity at room temperature, W / mgrad — 53.7;
Coefficient of thermal expansion at room temperature, μm / degree — 7,3;
Modulus of elasticity, GPa — 104.9;
Hardness according to Brinell, HB, not more than 235;
The limit of time resistance, MPa — 735;
Yield strength, MPa — 210.
Assortment and application features
The niobium sheet is made of a thickness of 0.5 to 10 mm, with a width of 200 mm and a length of 400 to 1200 mm. At the request of the consumer, the surface of the rolled niobium sheet can be stripped with an electron beam.
Supplier — AvekGlob Company — offers to purchase niobium sheets in a wide range of thicknesses and sizes. Products can be bought at a price formed on the basis of European and world standards of production. Implementation is possible in bulk and retail, for regular customers, a flexible system of discounts operates.