1.4513 - aisi 436 pipe, wire, circle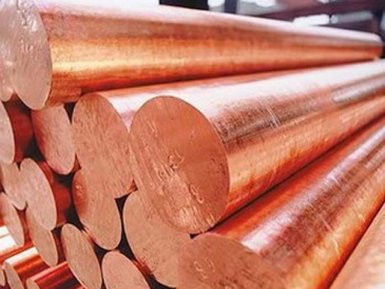 Supplier — AvekGlob Company — offers at different prices from the manufacturer various bulk metal products — pipe, wire and a circle, which are made of AISI 436 stainless steel (1.4513). The supplier guarantees the timely delivery of metal products to any address specified by the consumer /
Technical specifications
Stainless steel AISI 436 (1.4513) is part of the group of low-carbon chromium-containing steels of the ferritic class, intended for subsequent shaping into forged products. Steel is usually supplied in an annealed state. 436 — designation AISI for this material. 1.4513 — the numerical designation of the European standard DIN EN, S43600 — the UNS specification number. Alternative chemical designation for AISI 436 steel (1.4513) in Europe is X6CrMoNb17−1.
The material has a moderately high plasticity compared to other deformable stainless steels of the ferritic class. The steel contains molybdenum, and is suitable for use in many corrosive environments, for example, at the cold end of automobile exhaust systems. Due to alloying with titanium, the steel AISI 436 (1.4513) is not subject to the risk of intergranular corrosion.
Urgency of application
The steel in question has good corrosion resistance in solutions of many halogen-free, organic and inorganic compounds over a wide range of temperatures and concentrations, as well as stress corrosion cracking. At the same time, the material corrodes in strong organic and mineral acids, as well as in hot concentrated alkaline solutions. The overall corrosion resistance of the steel is determined by the presence of corrosion inhibiting or accelerating compounds, such as, for example, transition metal ions or organic compounds. The field of application is the production of automobile exhaust systems and silencers, decorative car decoration.
Chemical composition
The composition of steel AISI 436 (1.4513) includes the following elements (iron — base):
Carbon is not more than 0.02%;
Chrome — 16… 18%;
Manganese — no more than 1%;
Silicon — no more than 1%;
Phosphorus — not more than 0.040%;
Bound nitrogen — up to 0.04%;
Molybdenum — 0.8… 1.4%;
Titanium — up to 1%;
Sulfur — no more than 0,030%.
The composition of steel allowed traces of niobium.
Physical and mechanical properties
Density, kg / m 3 — 7700;
Melting point, 0 С -1510;
The coefficient of thermal conductivity, in the temperature range 20… 100 0 С, W / mgrad — 25;
Specific heat capacity, J / kggrad — 460;
Modulus of elasticity, GPa — 220;
The coefficient of thermal expansion in the temperature range 20… 100 0 С, μm / deg — 10;
The limit of temporary resistance, MPa — 380;
Yield strength, MPa -310;
Hardness according to Rockwell (scale B), not more than — 78;
Relative elongation at tension,% — 34.
Technological features of processing and assortment
Stainless steel AISI 434 (1.4113) is available in a wide range of rolling profiles and forgings, with volume rolling available both in cold and hot rolled conditions. Steel has excellent weldability, and is suitable for the production of complex structures.
Supplier — AvekGlob Company — offers to purchase wire, pipe or a circle, which are made of AISI 434 stainless steel (1.4113) at a price formed on the basis of European and world standards of production. Buy these products can be wholesale and retail. For regular customers, there is a flexible system of discounts.