1.4980 - alloy A-286 pipe, wire, circle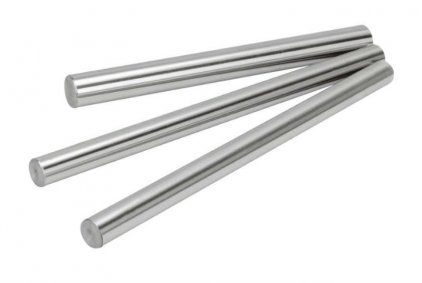 UNS S66286 Alloy A286 ®
Trade common name of alloy: Alloy A286®. This alloy has high strength and good corrosion resistance, therefore used in the production of elements operating at temperatures up to 705 °C.
Alloy Alloy A286® is supplied in the hardened and tempered condition after heat treatment. Used in jet engines, turbines, pumps, centrifugal wheels, casings, blades, fasteners and afterburning chambers. Available forms of rolled products are circle, welded and seamless pipe, wire, plate, sheet, fittings, flanges and forgings.
Chemical composition of Alloy A286®
P
Mn
C
S
Ni
Cr
Si
Mo
V
Co
Cu
Ti
N
Fe
Al
In
2.0
0,08
24−27
13,5−16,0
1,0
1,0−1,75
0,1−0,5
Of 1.9−2.3
balance
0,35 max
0,003−0,01
Buy at best price
Large assortment of Nickel-based alloys in stock LLC «AVEK global» can satisfy any consumer. The quality of the finished product is ensured absolute compliance with all technological norms of production. The order execution time is the shortest. If you have any questions, you will receive detailed advice from experienced managers. When placing wholesale orders the company provides flexible system of discounts.