Types of precision alloys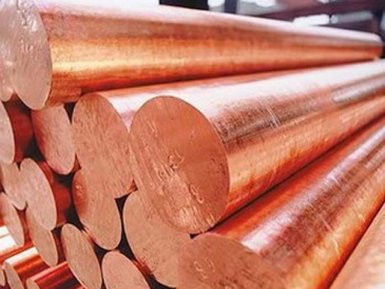 Buy at reasonable prices from the manufacturer of precision alloys in the range of brands and profiles offers the company AvecGlob. The supplier ensures the timely delivery of products to any address specified by the consumer.
General information about precision alloys
Precision alloys are alloys (mainly based on, or with a high percentage of nickel) with special physical properties: magnetic, electrical, thermal, elastic. Such materials include materials that are characterized by a rare combination of physical, physicochemical and mechanical properties, the level of which is largely determined by the accuracy of the chemical composition, the absence of impurities / inclusions, and the corresponding alloy structure.
Precision alloys can be divided into several groups, depending on their properties:
Alloys with high electrical resistance;
Magnetic-soft alloys;
Magnetically-hard alloys;
Alloys with a specified value of the coefficient of thermal expansion / elongation;
Alloys with specified elastic properties;
Alloys with certain electrical properties;
Superconducting alloys;
Thermostatic bimetals.
Avec Glob Company sells various brands and profiles of precision alloys at economically advantageous prices. The supplier makes an operational dispatch of products to any point set by the client.
Use of precision alloys
Precision alloys are used in virtually all industries, but mainly in the automotive and aerospace industries,
petrochemistry, analytics, technological design, in railway engineering, as well as in the field of monitoring, measuring and regulating the quality of technological processes.
The main fields of application of precision alloys
Magnetic-soft alloys are used for the manufacture of cores of magnetic circuits, in radar technology and devices for radio communication;
Magnetic-hard alloys are used to produce permanent magnets, which are used in radio equipment, and in computer technology;
Alloys characterized by preset values of the thermal expansion coefficient are used to make junctions with dielectric elements and materials, as well as in sealing systems;
Alloys characterized by increased elastic characteristics are used for the manufacture of springs, and other elastic sensitive products in radio equipment units responsible for the generation and regulation of the necessary frequency ranges;
Alloys with high ohmic resistance (including, at high operating temperatures) are used as sensors and thermal relays.
A significant nomenclature of precision alloys is found in the construction of telescopes, as well as in other astronomical and space equipment. They are used in low temperature technology and measuring instruments.
The Avec Glob company offers to buy at affordable prices from the manufacturer various precision alloys. The supplier guarantees immediate delivery of the products to any point agreed by the customer.