Cantal D® wire, ribbon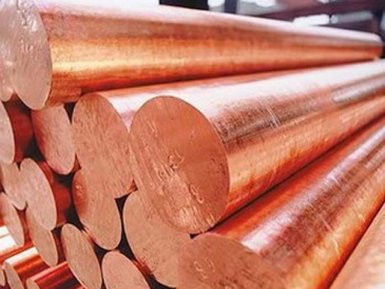 Are you interested in the wire, the tape of the alloy Cantal D from the supplier — the company AvecGlob? Here you will find the necessary information on this topic
Avec Glob Company offers to purchase at affordable prices from the manufacturer a wire or a tape made of the alloy Kantal D. The supplier ensures guaranteed delivery of the products to any address specified by the consumer.
Composition and application
The alloy Cantal D is a ferritic iron-chromium-aluminum alloy, which can be used at temperatures not exceeding 1300 ° C. The alloy is characterized by high specific resistivity and good resistance to oxidation.
The alloy in question is used in household appliances and industrial furnaces. Typical applications in household appliances include: metal elements such as shells, implemented in the construction of dishwashers, elements built into the ceramics for panel heaters, elements of metal matrix cartridges, heating cables and rope heaters in defrosting and icing elements, contact groups used in irons, heaters of quartz tubes intended for heating of premises, industrial infrared dryers, coils on cast ceramic fiber for boiling layers n ceramic hobs, insulation coil with insulation slabs for panel heaters, suspension elements for air preheaters coils in the drying chambers and so forth.
In industry, this alloy is used, for example, in terminals for elements of heating devices, as well as in needle type heaters, which are used to heat air in industrial premises.
The chemical composition of the alloy (iron — the rest):
Carbon — not more than 0.08%;
Silicon — no more than 0,7%;
Manganese — no more than 0,5%;
Chromium — 20,5… 23,5%;
Aluminum — 4.8%.
Buy at an economical price wire and tape, which are made of the alloy brand Cantal D, offers the company AvekGlob. The supplier performs timely shipment of products to any point set by the client.
Properties
Basic physical characteristics of the alloy:
Density, kg / m3 — 7250;
Melting point, 0 С — 1500;
Coefficient of electrical resistivity at room temperature, Ohmm 2 / m — 1.35;
Modulus of elasticity, GPa — 130… 220 (lower value for critical application temperatures);
Poisson's ratio is 0.30.
Basic mechanical characteristics of the alloy:
The limit of temporary resistance, MPa — 650… 670;
Yield strength, MPa — 450… 485;
Relative elongation at tension,% — 18… 20;
Vickers hardness, N / V, not more than 230.
Technological features of the alloy are low plasticity and relatively high hardness, which limits the performance of plastic deformation operations. Heating elements made of Cantal D are heated faster than nichrome of the same cross section.
Avec Glob Company sells wire and tape from kantal D of any assortment. The supplier provides prompt delivery of products to any point agreed by the customer.