Phosphor for LED from "Avek Global." Production, sales in Ukraine, Tel: ++38 (056) 370-46-04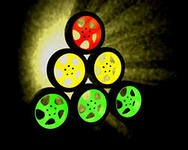 Phosphors for white LEDs used in the production of stabilized solid film the third generation of the greenhouse type. Phosphor for white LEDs is versatile and is used in the production not only of agricultural plastic films. White LED phosphors are popular in the manufacture of coatings. Glass, covering materials, paints, too, need to use phosphors for LEDs. White LED phosphors are reliable and available materials.
Price. Buy
A huge range of rare metals in stock LLC «Avek Global» can satisfy any customer. Absolute respect for all the production technology standards ensures the quality of finished products. Deadline for all orders shortest. To any questions, experienced managers will give a full detailed advice. In carrying out wholesale orders, you can expect to information provided by a flexible system of discounts.