ХН50МВТЮБ - ЭП648 sheet, round, wire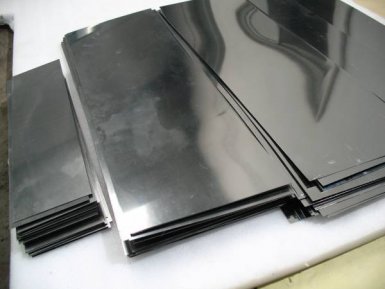 Alloying
Heat-resistant high-alloy chrome-nickel steel ХН50МВТЮБ-ви (ЭИ648-ви) has in its composition copper, aluminum, titanium, cerium niobium, and also carbon, phosphorus, sulfur. Components. Alloying increase the technological properties of products: heat resistance, heat resistance, ability to withstand aggressive environments. Excessive alloying increases the cost, so this process is carried out sparingly: the steel must be technological, and its performance should satisfy the required level. Heat-resistant and heat-resistant alloy ХН50МВТЮБ-ви has embodied an optimum balance of cost and quality.
Production
The smelting is carried out in an open arc furnace. Rolling is carried out at a temperature of 1170 ° C at the beginning of the process and 800 ° C at the end. After deformation in accordance with the first regime, cooling with water, oil or air takes place, in the second mode, cooling takes place with the aid of water, followed by keeping the products for 3 to 4.5 hours. The rod and circle are produced by hot-rolled method and calibration to give the products an accurate outer diameter. Welding is carried out with the help of electrodes CT-19.
Using
Industry, civil construction — for water supply systems, sewer systems. To create coziness in the house, many install fireplaces that need heat-resistant chimneys. Pipes from this alloy are designed for operation at a temperature of about 1050 ° C. Seams in this case must have the same requirements for heat resistance, heat resistance, which depend on the alloy used, the choice of welding materials, welding regimes, and the presence of heat treatment at the end of the process. Transitions and pipe fittings made of stainless steel are made of this alloy. The circle is used in the production of various types of fasteners. Stainless profiled pipes ХН50МВТЮБ-ви polished and ground are used for the construction of advertising stands. Its customers are advertising companies. Mirror tube is also often used as parts in decorative structures, for example, in the manufacture of stair rails, automobile exhaust pipes.
Buy at a bargain price
Large assortment of stainless steel in stock Avek Global LLC is able to satisfy any customer. Alloy ХН50МВТЮБ-ви is one of the most popular types of metal products, thanks to the low price and a large number of variations. The quality of the finished products is ensured by absolute observance of all technological production standards. Terms of execution of orders are the shortest. If you have any questions, you will receive an exhaustive consultation from experienced managers. When implementing wholesale orders, the company provides a system of flexible discounts.