Brushed stainless steel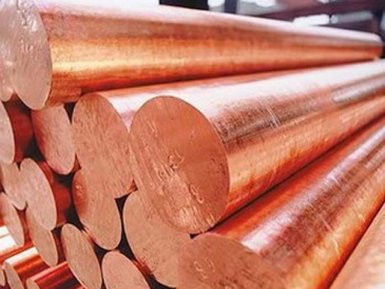 Buy a matt stainless tube at affordable prices from manufacturers offers a supplier — the company AvecGlob. The supplier ensures timely delivery of products to any address set by the consumer
Technical specifications
Matte stainless pipes after rolling do not undergo additional processing — grinding, satin — and therefore the cost price of their manufacture is lower. As a result, the final surface of the products does not have a mirror shine, although for the rest of the indicators, in particular, for durability and operational efficiency, it is not inferior to similar products that have been glossed. Since the matte surface is more rough, it is better to keep powder paints, which is used if necessary to improve the decorative matt pipes.
Urgency of application
It is caused by increased performance indicators of matt stainless pipes, for the production of which, domestic stainless steels are used in accordance with GOST 1490−81, GOST 1491−81 and stainless steels of foreign manufacture of AISI 309L, 316L, 317L, 409, 410S, 420, 431 grades and so on. Advantages of matt stainless steels are: high resistance to all types of corrosion, mechanical strength (including — and high-temperature), increased wear resistance, resistance to adverse weather and climatic effects.
Chemical composition
Domestic standards provide for the production of matt tubes from the following grades of stainless steels: 08ХН28МДТ, 12Х18Н10Т, 12Х18Н10Т, 12Х18Н12Т, 08Х19Н10Т, 10Х23Н18, 10Х17Н13М2Т, 04Х18Н10, 12Х17, 08Х13, 08Х22Н6Т, 15Х25Т, 2Х13. The chemical composition of the matt tubes is regulated by the national standard GOST 5632−2014, and the pipes of the imported production are ASTM A554, A312, A249, A269 and A270.
Physical and mechanical properties
Taking into account the mandatory heat treatment of stainless steel pipes, their mechanical characteristics are determined by the data given in the table:
steel grade
The limit of time resistance, MPa,
Relative elongation at tension,%
Density, kg / m 3
not less than
08X17T
372
17th
7700
08X13
372
22
7700
12X13
392
22
7700
12X17
441
17th
7700
15Х25Т
461
17th
7600
04H18N10
490
45
7900
08Х20Н14С2
510
35
7700
10Х17Н13М2Т
529
35
8000
08H18N12B
529
37
7900
10Х23Н18
529
35
7950
08H18N10
529
37
7900
08H18N10T
549
37
7900
08H18N12T
549
37
7950
08Х17Н15М3Т
549
35
8100
12H18N10T
549
35
7950
12H18N12T
549
35
7900
12H18N9
549
37
7900
17H18N9
568
35
7900
08X22N6T
588
20
7600
06HN28MDT
490
thirty
7960
It is allowed to manufacture matt tubes with micro additives of rare earth metals. The sulfur content in the steel for matt pipes to be welded (as indicated in the order) should not exceed 0.02%.
Scope and range
Matte pipes made of stainless steel are used in cases that do not require special decorative qualities. For example, for the installation of underground water supply and sewerage networks, gas mains, central heating units. In the industry, matte pipes made of stainless steels are used as supporting stands of production equipment, as elements of trestles for the reception of liquid corrosive media, heat exchangers, etc.
The assortment is most often ordered matt tubes from stainless steels 20x10mm — 100x50mm, 10x10mm-100x100mm, 9.53−101.6mm and more (under special orders). Thickness 0.3 mm — 3.0 mm, length — 6 m or on request of customers.
Supplier — AvekGlob Company — offers to purchase matt tubes from stainless steels at a price formed on the basis of European and world standards of production. Buy these products can be wholesale and retail. For regular customers, there is a flexible system of discounts.