36НХТЮ - эи702 wire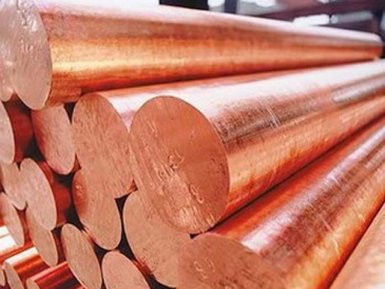 Buy at affordable prices from the manufacturer of wire made from the alloy grade 36NHTU (EI 702) offers the company AvekGlob. The supplier ensures guaranteed delivery of products to any address specified by the consumer.
Composition and application
The dispersion hardening alloy 36НХТЮ (EI 702) belongs to the group of precision alloys possessing the given elasticity characteristics. The alloy contains a large amount of nickel and chromium, which gives it heat resistance and anticorrosive properties in some chemically active media. At the same time, doping with titanium and aluminum reduces the density of the alloy, while maintaining the required mechanical strength.
The heat resistance of the alloy 36NXTU (EI 702) is preserved even at elevated temperatures, which makes this material effective in its use in internal combustion engines, power units of aerospace engineering, gas and steam turbines, critical parts of nuclear power plants. Details from this alloy are also suitable for other products, the operation of which is associated with increased pressures, work loads, while ensuring high elastic properties. The working temperature of the use of the alloy should not exceed 250 ° C.
The alloy is produced using hot and cold rolling technology. The chemical composition of the alloy, which is regulated by the technical requirements of GOST 10994−74, is presented in the table:
| | |
| --- | --- |
| Chemical element | Content in the alloy,% |
| Aluminum, (Al) | 0.90… 1.20 |
| Iron, (Fe) | the basis |
| Silicon, (Si) | 0.30… 0.70 |
| Manganese (Mn) | 0.80… 1.20 |
| Nickel, (Ni) | 35.0… 37.0 |
| Sulfur, (S), not more than | 0.02 |
| Titanium, (Ti) | 2.70… 3.20 |
| Carbon, ©, not more than | 0.05 |
| Phosphorus (P), not more than | 0.02 |
| Chromium, (Cr) | 11.50… 13.00 |
Avecglobal company sells 36NXTU (EI 702) alloy wire at economically advantageous prices. The supplier performs timely shipment of products to any point. installed by the client.
Properties
Basic physical characteristics:
Density, kg / m 3 — 8130;
Melting point, 0 С — 1430;
Temperature coefficient of linear expansion, mkm / degree — 13;
Specific electrical resistance, Ohm — 0,95;
Modulus of elasticity, GPa — 190… 220.
Basic mechanical characteristics:
The limit of time resistance, MPa — 1050… 1180;
Yield strength, MPa — 780… 1200 (lower values for non-rolled metal);
Relative elongation at tension,% — 2… 25 (lower values for hard-rolled metal);
Impact strength, kJ / m 2, not less than — 490;
Hardness according to Rockwell (scale C), no more than 37.
Technological features of the alloy are non-magnetic, has satisfactory weldability.
To get at a reasonable price from the manufacturer a wire made of the alloy 36NXTU (EI 702), offers the company AvekGlob. The supplier guarantees immediate delivery of products to any point agreed by the customer.