Foil molybdenum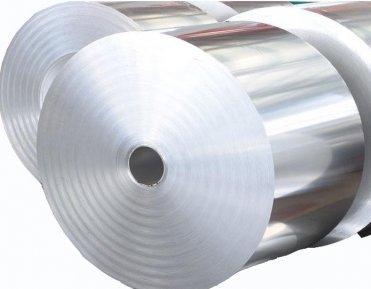 General characteristics
Molybdenum foil is the ultimate product of the flat products with thickness up to 0.02 mm. It is made from quality MCH containing not less than 99.9% of Mo. When heated, the material becomes very plastic, so the rolled foil possible much thinner aluminum. Molybdenum foil is not only high strength, but very flexible. It easily accepts any form, resistant to corrosion, the action of chemical reagents, solutions of concentrated mineral acids and alkalis. It is heat resistant, heat resistant, has a negligible temperature coefficient, biological inertness and safety, high thermostatic effect. Molybdenum foil meets the stringent sanitary requirements, making it suitable in any field.
Physical properties of molybdenum
The temperature at which the obtained data the features of t°C
20°C
The linear thermal expansion coefficient α [1/°C]
Of 4.9x10-6
Density [g/cm3]
10,2
The melting temperature t°C
2620°C
Specific heat at 20 °C [kJ/(kg·deg)]
0,256
The thermal conductivity K [W/(m·K)]
142
Electrical resistivity R, Mhmm2/m
0,054
Disadvantages
Practically the only disadvantage is the high cost of molybdenum foil as the molybdenum is a metal belonging to rare earth elements and in its pure form is quite difficult to identify. Besides, he is refractory and hard to work.
Production
Foil made of molybdenum is made according to the specifications 48−19−245−84. It is manufactured from certified high-quality molybdenum purity is 99.95% «cold-hot» method of high-precision equipment. Because hot molybdenum easily engages with atmospheric gases, are used the most modern technologies of the chemical. protection.
First, by using powder metallurgy get Fort. After it heats up and Raskulinecz on a rotary forging machine, flat sheet, from which after drawing are getting hot foil. After turning the sheet in foil, rolling may continue at normal temperatures. The foil is very smooth surface, and surface oxides are removed by calcination at 1000 °C in hydrogen atmosphere or a hot solution of caustic soda. The production of wire made of molybdenum
| True annealing temperature, ° C | The thickness of the molybdenum foil |
| --- | --- |
| 1500−1550 | 200 — 800 µm |
| 1450−1500 | 801 — 1000 µm |
| 1400−1450 | 1001 — 1250 µm |
| 1300−1350 | 1251 — 2500 µm |
Application
The rapid development of modern instrumentation, robotics, nuclear energy, engineering, petrochemical industry, medicine stimulate demand for foil of refractory metals. Molybdenum foil is most commonly used:
— nuclear energy
— the military-industrial complex
— chemical industry
— radio electronics and electrical engineering
— for the manufacture of heat exchangers, vacuum devices
Buy at best price
In stock LLC «AVEK global» — the widest range of products from rare and refractory metals. We offer molybdenum foil any options at the best prices. Our specialists are ready to answer any questions and to help in the selection of necessary materials, upon request, will provide all the necessary information about the product, cost and delivery time. Rates depend on scope of delivery and additional conditions. For wholesale orders discounts. Buying products of the company «AVEK global», You will find a worthy partner.