WOOD tungsten alloy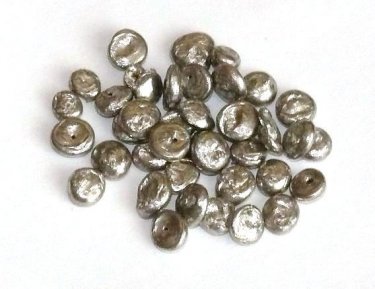 Composition and properties of WOOD alloy
WOOD alloy is a heavy fusible alloy, invented by Robert Williams wood. The density of this alloy is equal of 9.72 g/cm3, and the melting temperature is 68.5°C.
The composition of the alloy contains Pb 25%, Sn-12.5% of Bi-50%, and Cd is 12.5%. There are also other variants of the alloy, which was developed later. In the greater part of the fusible alloys during solidification shrinkage occurs, and contain in the process of solidification of bismuth more than 55%, on the contrary, are expanding. Wood Williams was able to pick up the «Golden mean», namely the structure in which the volume does not change. The tensile strength of the alloy is 4.5 kgf/mm2; Brinell hardness number equal to 10.5 kgf/mm2; relative elongation in the stretching process — 7%.
Manufacturer
Wood alloy is is granules or silver-white sticks. It is produced in ingots, in the form of rods measuring 10x12x250 mm, ingots, granules, according to the technical conditions and GOST 6−09−4064−87.
The use of alloy
Wood alloy used in precision casting in the investment casting rods, when bending thin-walled pipes, in the production of hollow bodies by way of electroforming. The alloy wood is indispensable in solders for mounting parts with fill, to receive impressions, fuse boxes and fuses are safety devices. This alloy is intended for non-metals, with electrolytic coating: tin — bismuth, tin-lead and silver, as well as for soldering copper.
Wood alloy is used for soldering of the fuse links and fuses.
Buy at best price
Large range of fusible alloys in stock LLC «AVEK global» can satisfy any consumer. The quality of the finished product is ensured absolute compliance with all technological norms of production. The order execution time is the shortest. If you have any questions, you will receive detailed advice from experienced managers. In the implementation of wholesale orders the company provides flexible system of discounts.