Aluminum bronze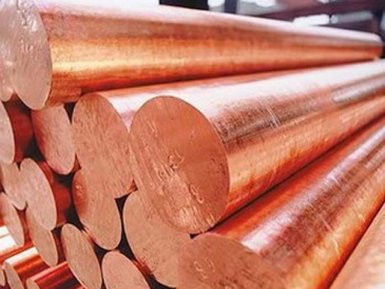 Supplier — AvekGlob company — offers at reasonable prices from the manufacturer aluminum bronze in a wide range of brands and assortment. The supplier guarantees the timely delivery of products to any address specified by the consumer.
Technical specifications
Aluminum bronzes are a large group of copper-zinc alloys, produced mainly in an annealed or slightly hardened condition. Chemically very stable. Aluminum bronzes are distinguished by an optimal combination of high strength, toughness with excellent corrosion resistance and wear resistance. With an increase in the percentage of iron and nickel, the technological parameters of aluminum bronzes are improving. Bronze of imported production according to UNS specification is designated as alloys C60800 — C64210, and aluminum castings — as UNS C95200 — C95900. Domestic brands of aluminum bronzes are produced in accordance with the requirements of GOST 18175−78.
Urgency of application
Aluminum bronzes are used in marine technology, mines, working parts of pump valves for pipelines for sea water, acidic mineral waters, certain acids and industrial process fluids. They are also used in such engineering applications as heavy-duty bearings and machine guides, as well as in construction.
Chemical composition
Aluminum bronze alloys usually contain 9−12% aluminum and up to 6% iron and nickel. Alloys in these limit compositions are cured by a combination of hardening of the solid solution, cold plastic deformation, and precipitation of the iron-enriched phase.
Aluminum bronzes are divided into three groups:
With a content of 3.5… 5.0% aluminum;
With a content of 5.0… 9.0% aluminum;
With a content of more than 9.0% aluminum.
Of the other components, these materials also contain manganese (up to 5%), arsenic (up to 0.4%) and silicon (up to 1%). Tin does not contain such bronzes.
Physical and mechanical properties
Density, kg / m 3 — 7500… 8200;
Melting point, 0 С — 1000… 1760;
Coefficient of thermal conductivity at room temperature, W / mgrad — 42… 65;
Coefficient of thermal expansion at room temperature, μm / deg — 16… 18;
Modulus of elasticity, GPa — 100… .260;
The limit of time resistance, MPa −370… −650;
Yield strength, MPa — 90… 340;
Relative elongation at a stretching,% — 10… 65;
Vickers hardness, НV — 90… 261.
Assortment and application features
In accordance with the technical requirements of domestic and foreign standards, castings and rolled products of aluminum bronzes are made in pigs, castings, and rolling profiles, the dimensions of which are established in agreement with the consumer. The materials are characterized by good casting characteristics. Weldability of aluminum bronzes is good.
Supplier — AvekGlob Company — offers to purchase aluminum bronzes in a wide assortment of brands and sizes. Products can be bought at a price formed on the basis of European and world standards of production. Implementation is possible in bulk and retail, for regular customers, a flexible system of discounts operates.