13Х11Н2В2МФ - ei961 wire, circle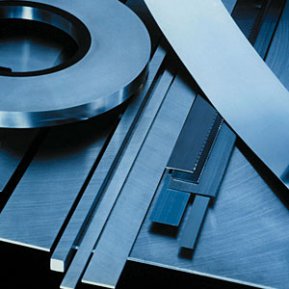 Alloying
Heat-resistant chromium-nickel grade 13Х11Н2В2МФ (EI961-sh) — one of the most common in the market of rolled metal. It is melted in open arc furnaces. In its composition (according to GOST 5632−72) is about 0.13% C, 10.5 — 12% Cr, the amount of nickel and tungsten — about 2%. The theory of doping is based on the influence of various substances on the nickel and chrome base. The increase in carbon content lowers the heat resistance due to the formation of chromium carbides. In addition, silicon contains 0.6%, molybdenum up to 0.5%, vanadium 0.3%, sulfur and phosphorus hundredths of a percent.
Chemical composition of the alloy
Make
C
Si
Nb
Mo
Cr
W
Mn
Ni
S
P
V
Fe
13Х11Н2В2МФ
0.1−0.16
Up to 0,6
1.8−2.2
0.35−0.5
10.5−12
1.6−2
Up to 0,6
1.5−1.8
Up to 0,03
Up to 0,03
0.3
Remainder
Using
13Х11Н2В2МФ pipe successfully combines all the advantages of the best stainless steel grades, is able to withstand high temperatures in temperatures above 1000 ° C. This compound is indispensable in the production of complex parts of structures, blanks for the manufacture of responsible workers and fastening mechanisms in engineering, industrial chemistry, pulp and paper industry. The chromium content provides a high resistance to gas corrosion.
Manufacturing
To date, the technology of producing a circle and a pipe made of heat-resistant steel alloys is almost identical. Since no industry currently does not take into account economic factors, such alloying expensive metals like chromium, vanadium, tungsten, nickel, molybdenum are consumed very sparingly. But, despite this, the performance of the metal must meet the required technological level. Heat-resistant and heat-resistant steel 13H11N2V2MF — is the embodiment of a balanced combination of each of the factors of production.
Circles are produced by hot-rolled method with a diameter of 5 to 270 mm, however, most manufacturers, depending on the order, can change these dimensions. The finished semi-finished products are to be stripped from the initial temperature of 1180 ° C until the final processing time at 900 ° C. Steel after deformation is cooled in the open air, in water or in oil. There is another way — cooling with water and then holding the product for 4−5 hours. Welding of parts is carried out with the help of electrodes of mark ЦТ-19.
Buy at a bargain price
The company Avek Global specializes in the sale of heat-resistant and stainless alloys. We offer metal-roll 13Х11Н2В2МФ from warehouses in Russia and Ukraine with delivery to any region. All products in stock are certified. The timing of the implementation of orders is minimal. If you have any questions, you will receive an exhaustive consultation from experienced managers. With bulk orders, the company provides a flexible discount system.