Hot rolled seamless pipe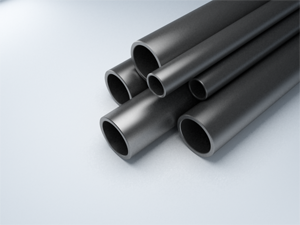 Benefits
Hot-rolled steel pipes are capable of operating in the temperature range from -65 to + 425 ° C at a pressure higher than cold rolling, because they have a greater wall thickness, so they are more durable. Hot-rolled pipes are more attractive in appearance, fully comply with strict standards of SNIP. Durability, reliability, the possibility of recycling scrap for secondary use, make such pipes highly profitable.
disadvantages
Relative costliness, labor-intensive processing.
Production
Apply unalloyed or alloyed steel GOST 1050−88; 4543−71; 380−88, 19281−89. The assortment normalizes GOST 8732−78, and the technical requirements — GOST 8731−74 .
Hot-rolled pipes are divided:
By quality
GOST
Quality
Note
380−88
A
Steel St2cn, 4cn, 5cn, 6cn with normalization of strength characteristics
380−88, 1050, 4543, 19281
B
Of calm steel with the normalization of chemical. Composition
AT
With the normalization of chemical. Composition and strength properties
1050, 4543 and 19281
D
With the control of strength and normalization of chemical. Composition on thermally treated samples.
-
D
Without rationing chem. Composition and strength, but with the normalization of the hydraulic allowable pressure.
The ratio of the outer diameter to the wall thickness is different in three types of pipes.
Outer diameter to thickness ratio
Name
12.5 — 40
Seamless thin-walled
6 — 12.5;
Seamless thin-walled
Until 6
Seamless especially thin-walled
The thickness of the wall is usually 3.5−25 mm. Outer diameter of seamless pipes: 45−219 mm. Hot-rolled thick-walled pipes are made by heat-treated, they can be seamless or welded. Example of marking of hot-rolled pipes with a wall thickness of 3.6 mm, an external diameter of 190 mm, normal production accuracy, an unlimited length, a category of steel 1, of steel St2sp, of ingot, in quality, A GOST 8731 :
H / c pipe
190 x 3.6 GOST 8732−78
----------------------------
A St2sp GOST 8731−74
Marking of hot-rolled pipes with a wall thickness of 2.7 mm, a length of 4200 mm, an outer diameter of 120 mm, increased accuracy in diameter and the usual thickness of steel 09G2S:
H / c pipe
120п x 2,7 x 4200 GOST 8732−78
-------------------------------
09Г2С GOST 30564−98
Steel pipes with special properties
They are made of unalloyed and alloyed steels with special properties (GOST 30564−98) made of steel 10, 20 (GOST 1050−88); 30ХМА, 10Г2, 15ХМ (GOST 4543−7); Pipes of grade 09G2S (GOST 19281−89); And 10G2A. Structural low-alloy seamless steel pipe grade 09G2S is by far the most popular.
Application
Manufacturing of welded structures that operate at a temperature of -70 to + 425 ° C under pressure. Often used in domestic sewerage systems, for transporting liquid / gas under high pressure. Such pipes are very in demand in heating systems, due to their high thermal conductivity. Durability, reliability, the possibility of recycling scrap for recycling, makes them highly profitable.
Buy at a bargain price
LLC «Avek Global» offers the most favorable conditions for the sale of rolled metal. A large selection of pipes provided by the company can satisfy any customer. The price depends on the volume of purchase and the additional terms of delivery. At wholesale sales there are significant discounts. Managers of the company are always ready to provide advice. A large assortment will not leave you without a choice. Our company guarantees timely delivery. All products are certified. Quality is guaranteed by strict observance of all technological norms of production.