Area stainless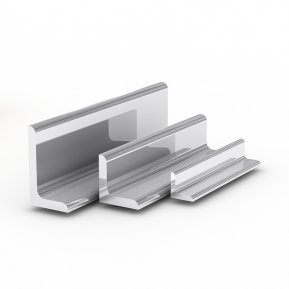 Relevance
Area of stainless steel is a relatively new product in our countries. 20 years ago it was practically absent on the market because it was used very rarely. In recent years it was used in the food industry and in construction, in the form of auxiliary elements for decorative purposes.
Production
Stainless area usually has a shelf of equal width 20 — 100 mm, thickness 3 to 10 mm and is made by two methods: hot rolled and bent the mirror. Supply hot-rolled dimensional long — may have a different yardage with different deliveries: 4 — 6 m and above. In this case, as a rule, used steel AISI 304. Bent — made of stainless strips, which can also be enjoyed in the company LLC «AVEK global». This area is angle flange width from 20 to 50 mm, thickness of 1.5 mm and a length of 6 meters steel AISI 304. Supply to avoid damage is carried out in a special film.
Buy at best price
The company «AVEK global» specializiruetsya on the sale of any metal alloys. We offer products from warehouses in Russia and Ukraine with delivery to any region of the CIS and abroad. There is also a large range of angles all types and sizes, in different methods of surface treatment. Also supply foreign parts stainless steel 304 AISI. Our experts will pack, complement and promarker your purchase and deliver your goods to your specified address. All products are certified and available. The price depends on order volume and additional conditions. Deliveries are made promptly. When wholesale purchases are offered preferential discounts.