Haynes 188® is 2.4683 - Alloy 188 round, wire, tube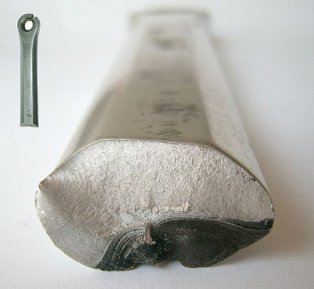 UNS R30188 — Haynes 188™
Shopping common names alloy — Haynes ® 188, Conicro ® 4023, Udimet ® 188. Alloy Haynes 188™ is a chromium-Nickel alloy cobalt-based. It has excellent high temperature strength and great oxidation resistance up to 1100 °C.
The properties of the alloy Haynes 188
Alloy Haynes 188™ has good resistance to sulfidation. It is often used in inserts, gas turbines, separators of the flame in the combustion chamber, as well as in the transitions of the pipelines. To date, the rolled alloy is given by the following forms: circle, welded and seamless tubes, wire, plates, sheets, fittings, flanges and forgings.
The chemical composition of the alloy Хайнс188.
Mn
C
P
Si
S
Cr
Mo
Ni
Co
Cu
Cb+Ta
B
Ti
W
Fe
La
to 1.25
0,05−0,15
to 0.02
0,2−0,5
to 0.015
21,0−23,0
20,0−24,0
basis
0,015
13−15
3
0,03−0,15
Buy at best price
In stock LLC «AVEK global» — the widest range of metal. Supply high quality merchandise at reasonable prices. Our experts will be happy to answer any of Your questions and help You in selecting the necessary materials and provide all necessary information about products, prices and delivery time. Prices on products from alloy Haynes 188 depends on volume and additional conditions of delivery.