Ta2.5W® sheet, wire, circle, pipe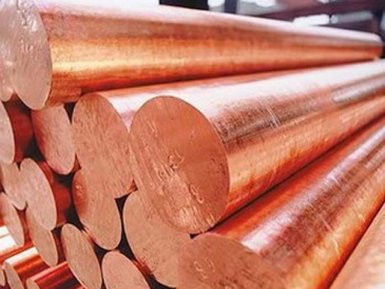 Supplier — AvekGlob company — offers at reasonable prices from the manufacturer a sheet, wire, circle and pipe, made of tantalum alloy Ta-2,5W. The supplier guarantees the timely delivery of products to any address specified by the consumer
Technical specifications
The Ta-2.5W tantalum alloy is an alloy of tantalum with tungsten, which is used in nuclear technology. It is produced by electron-beam melting technology. The alloy code according to the UNS specification is R05252. The alloy is manufactured in accordance with the technical requirements of ASTM B521−98 standards.
Urgency of application
Rolled from tantalum-tungsten alloy Ta-2,5W is used in the chemical and aerospace industries. Its mechanical strength is higher than that of pure tantalum, and the corrosion resistance is the same as that of the base metal. This alloy is also used in the production of high-temperature heaters, cooling coils, heat exchangers and reactors.
Chemical composition
Ta-2.5W tantalum alloy includes tantalum (up to 97.5%), tungsten (about 2.5%), up to 0.5% niobium and about 0.1% titanium. The main impurities are silicon, calcium, molybdenum and iron. The total amount of impurities should not exceed 0.04%. There are also gases — bound nitrogen and oxygen.
Physical and mechanical properties
In the annealed condition, the main properties of the Ta-2.5W alloy are:
Density, kg / m 3 — 16650;
Melting point, 0 С — 2980;
Specific heat capacity, J / kggrad — 176;
Modulus of elasticity, GPa — 202;
The limit of temporary resistance, MPa — 280;
Limit of plasticity, MPa — 190;
Relative elongation at tension,% — 20;
Hardness according to Brinell, НV, not more — 236.
Assortment and application features
Tantalum-tungsten alloy Ta-2.5W is supplied in the following assortment:
Circle, wire — with a diameter from 1 to 150 mm and a length of 200… 3000 mm;
Pipe — diameters of 1… 150 mm with a wall thickness of 0.5… 5.0 mm;
Sheet — width 300… 2000 mm, thickness — from 1 mm, length — at the request of the customer, but not less than 350 mm.
The alloy is well susceptible to plastic deformation in the cold state, high-temperature annealing is used to increase the ductility of the material.
Supplier — AvekGlob Company — offers to buy a tube, sheet, wire or a circle of tantalum-tungsten alloy Ta-2,5W in a variety of profiles and cross-sectional dimensions. Products can be bought at a price formed on the basis of European and world standards of production. Implementation is possible in bulk and retail, for regular customers, a flexible system of discounts operates.