Duralumin rental, Din, En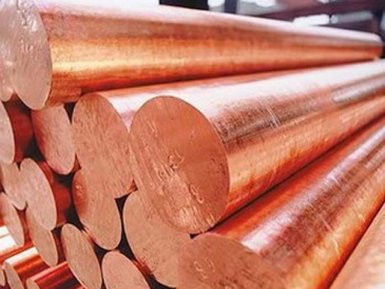 Supplier — AvekGlob Company — offers durability rolled products manufactured by DIN EN standards at an affordable price. The supplier guarantees the timely delivery of products to any address specified by the consumer /
Technical specifications
Western European standards DIN EN provide for the production of several sizes of rolled aluminum alloys with copper and magnesium, with additional doping of the material with titanium, silicon, iron and zinc. The following designation of such alloys is accepted:
1XXX — no alloying additives (the percentage of aluminum in the alloy is not less than 99.00);
2 XXX — alloying element of copper;
3 XXX — alloying element of manganese;
4 XXX — alloying element silicon;
5 XXX is the alloying element of magnesium;
6 XXX — alloying elements of magnesium and silicon;
7 XXX — alloying element of zinc;
8 XXX — other alloys of aluminum.
The above designations do not depend on the method of production of alloys (casting or rolling). The alloys of the 1 st, 3 rd and 5 th groups are not subject to heat treatment, the alloys of the 2 nd, 6 th and 7 th groups are used only after the hardening heat aging treatment.
Urgency of application
All hardening aluminum alloys, which are manufactured according to the technical requirements of DIN EN, are used for aerospace engineering.
Chemical composition
Based on the solubility diagram in aluminum of all the above components of aluminum alloys, they contain:
Copper — no more than 5.65%;
Zinc — no more than 0,3%;
Titanium — no more than 0,2%;
Iron — no more than 1%;
Silicon — no more than 1%;
Manganese — no more than 0.8%;
Magnesium — no more than 2.77%.
Physical and mechanical properties
density, kg / m 3 — 2700… 2800;
melting point, 0 С — 490… 650;
coefficient of thermal expansion at room temperature, μm / deg — 20… 23;
specific heat, J / grad — 850… 920;
modulus of elasticity, GPa — 70… 72;
coefficient of thermal conductivity at room temperature, W / md — 149… 160;
hardness in Brinell, HB — 50… 120;
limit of temporary resistance, MPa — 290… 460;
yield strength, MPa — 230… 410;
permissible linear elongation at tension,% — 5… 30.
Assortment and application features
Duralumin rolled, which is produced according to DIN EN standards, is produced in a wide range of rolled sections (castings, strips, sheets, bars, wires), as well as castings and forgings. The ability to solder and weldability of dural rolled products is poor (only friction welding is used), mechanical machinability and anticorrosive ability are average. The temperature range of forging conditions is 400… 560 0 С.
Supplier — AvekGlob Company — offers to buy duralumin rolled products manufactured according to DIN EN standards, in the required assortment of cross sections and length. Products can be bought at a price formed on the basis of European and world standards of production. Implementation is possible in bulk and retail, for regular customers, a flexible system of discounts operates.