Sheet, strip 30x13 - 1.4028 - aisi 420f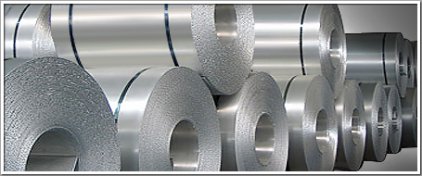 Production
Steel 30CH13 is stainless steel, heat-resistant iron-based alloy of the martensitic class. Smelted in an open electric arc furnace. In the composition of the steel includes chromium, 12−14% Nickel — 0.6%, manganese and silicon, 0.8% copper — 0.3% of titanium and 0.2% carbon — 0,26−0,35%, a few thousandths of a percent of sulfur and phosphorus.
30X13 sheet is hot-rolled and cold-rolled method. Hot-rolled thick plate (4−160 mm) is made according to the following GOST: 19903−74 and 1577−93. Thin sheets (0.5 to 3.9 mm) based on GOST 16523−89 and 19903−74. The thin sheet is supplied heat-treated, the surface can be netravlenoy and etched. Standard width 710−1800 mm.
The percentage composition of the alloy GOST 5632−72
Mark
C
Si
Mo
Cr
Cu
Mn
Ni
Ti
S
P
Fe
30X13
0,26−0,35
≤0,8
---
12−14
≤0.3 mm
≤0,8
≤0,6
≤0,2
0,025
0,03
the rest
Use
Sheet and strip 30X13 have the broad scope of application — flat spring, parts of high temperature installations that are operated in mechanical engineering or petrochemical industry in a slightly aggressive environments at temperatures up to 450 °C. Flat steel products brand 30X13 demand in the gas industry, power engineering, for production of components of steam generators, pumps, cracking plants. This steel is widely used in medical and food industry, in shipbuilding and in the creation of architectural decorative elements. For the production of medical instruments used quenching at t° 1040 °C.
Buy at best price
The company «AVEK global» specializiruetsya on the sale of high-temperature and corrosion resistant alloys at an affordable price. We offer flat steel products brand 30X13 from warehouses in Russia and Ukraine with delivery to any region of the CIS and abroad. All products are certified and available. Deliveries are made promptly. When wholesale purchases are offered preferential discounts.