Tin bronze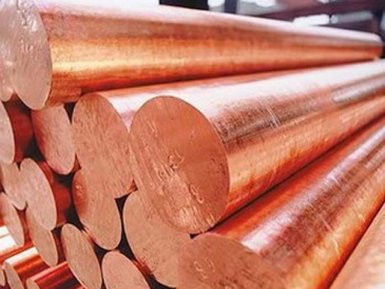 Supplier — AvekGlob company — offers tin bronzes at a reasonable price from the manufacturer in a wide range of brands and assortment. The supplier guarantees the timely delivery of products to any address specified by the consumer.
Technical specifications
Tin bronzes are a large group of copper alloys, which are distinguished by increased hardness. A characteristic feature of tin bronze is that its plastic characteristics are almost completely preserved. This combination of properties gives the alloys a high load capacity, good wear resistance and the ability to withstand impact loads. Alloys are distinguished by their corrosion resistance in sea water and brines.
Urgency of application
General industrial applications include fittings used at temperatures up to 200… 250 0 С, gears, bushings, bearings, impellers and pulleys of pumping units, etc. High-tin bronzes are usually present in gears, as well as in high-strength bushing and bearing systems where high strength, low speeds and heavy loads. Castings are used in moving components of bridges and other structures for fixed and expanding bearings with slow or intermittent motion and with heavy loads.
Chemical composition
In the composition of such bronzes lead is often present, which is associated with an increase in the characteristics of machinability and tightness. Practically used five varieties of tin bronzes:
Bronze, in which about 89% of copper and 11% of tin are present;
Bronze, which contains about 87% copper, 10% tin, 2% zinc, the rest — impurities;
Bronze, which contains about 87% of copper, 8% of tin, 4% of zinc, 1% of lead, the rest — impurities;
Bronze, which contains about 87% of copper, 11% of tin, 1% of nickel, 1% of lead, the rest — impurities;
Bronze, which contains about 87% of copper, 10% of tin, 2% of lead, 1% of nickel, the rest — impurities.
Physical and mechanical properties
Density, kg / m 3 — 8500… 8800;
Melting point, 0 С — 1000… 1050;
Specific heat at room temperature, J / kggrad — 377;
Coefficient of thermal conductivity at room temperature, W / megades — 63… 85;
Coefficient of temperature expansion at room temperature, μm / deg — 17… 18;
The limit of time resistance, MPa −360… −450;
Yield strength, MPa — 150… 210;
Relative elongation at tension,% — 5… 8;
Hardness according to Brinell, HB, not more than 121.
Assortment and application features
In accordance with the technical requirements of GOST 613−89, castings and rolled products made of tin bronzes are made in pigs, bars and castings, the dimensions of which are established in agreement with the consumer. Tin bronzes are distinguished by good weldability under the flux layer. After welding, the products are annealed.
Supplier — AvekGlob Company — offers to buy tin bronzes in a wide assortment of brands and sizes. Products can be bought at a price formed on the basis of European and world standards of production. Implementation is possible in bulk and retail, for regular customers, a flexible system of discounts operates.