1.4534 - PH 13-8 Mo steel, wire, circle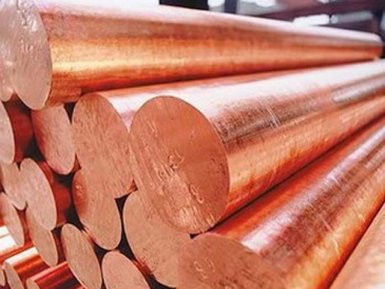 Technical specifications
This steel grade is a nickel-molybdenum stainless alloy with a martensitic precipitation, it exhibits high ductility and toughness. Used for chemical process tanks and pipelines, oil and gas production equipment
Percent composition, EN 10095−1999
| | | | | | | | | | | |
| --- | --- | --- | --- | --- | --- | --- | --- | --- | --- | --- |
| Fe | C | Si | Mn | P | S | Cr | Mo | Ni | Al | N |
| basis | ≤0,05 | ≤0,1 | ≤0,1 | ≤0.01 | ≤0.008 | 12.25 — 13.25 | 2 — 2.5 | 7.5 — 8.5 | 0.9−1.35 | ≤0.01 |
The steel is produced in an open arc furnace. This melting reduces contamination and minimizes segregation.
Doping

Doping optimizes the quality of steel. Chromium increases hardness, corrosion resistance, and nickel — plasticity; Molybdenum gives the alloy a reddishness, counteracts oxidation at high temperature, improves resistance to point and crevice corrosion in chloride media. Carbon content in the range from 0.04 to 0.08% provides higher strength at elevated temperatures.
Heat treatment
Hardening, aging. .
Using
Valve parts, fittings, motor shafts, chassis, pins, aircraft parts, components of nuclear reactors and petrochemical plants requiring resistance to stress corrosion cracking. Typically, this alloy is used when high strength, toughness, corrosion resistance and resistance to stress-corrosion cracking are required.
Buy

Supplier Avlob offers pipe, wire, circle 1.4534 — PH 13−8 Mo at an economical price. Regular customers can take advantage of discount discounts. The supplier guarantees the timely delivery of products to any specified address. The price is the best in this segment of rental.
Delivery, price

Buy pipe, wire, circle 1.4534 — PH 13−8 Mo from the supplier Avgob can be at an affordable price. The price is formed on the basis of European production standards. Supplier Avlob offers to buy a corrosion-resistant circle, pipe, wire, grades 1.4534 — PH 13−8 Mo in the range for the optimal price in bulk or at retail.