Tape KHN78T - ЭИ435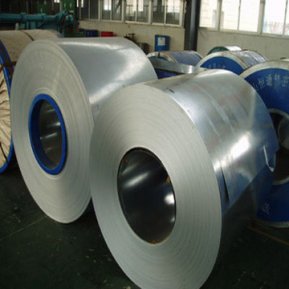 Relevance
Corrosion-resistant iron-Nickel stainless tape marks KHN78T widely used in industrial chemistry for the manufacture of welded structures, which is designed for operation in acidic environments at 80 ° C tºдо. Such ribbon may long time resist the action of sulphuric acid at any concentration, but loses its strength in acids that contain phosphorus in acetic acid (55%).
The chemical composition of the tape KHN78T (in percent)
Ni
Fe
Cr
Ti
Mn
Si
P
With
S
70,003-to 80.85
to 6
19−22
0,15−0,35
to 0.7
to 0.8
0,015
to 0.12
0,012
The mechanical properties of the tape KHN78T at a temperature of 20°C
— The ultimate short-term strength from 590 MPa to 880 (depending on the options ribbon), decreases with increasing temperature;
— when you break the tape elongation is not more than 40%;
— residual deformation for the yield strength of the tape is changed. The minimum rate — at 800 °C is 98 MPa, while the temperature increases to 1100 °C it increases to 105 MPa;
— relative narrowing of not more than 50%;
— heat treatment is carried out at a temperature of 980 °C — 1100 °C. the recommended method of quenching in air or in water.
Physical properties tape brand KHN78T at t° =100°C
— temperature coefficient or linear expansion is 12.2 [1/Deg];
— modulus of elasticity equal of 2.19 MPa;
— coefficient of thermal conductivity or the heat capacity of the alloy is not more than 14.6 W/(m·deg);
— the density of the alloy is of 8.38 g/cm3, and when the temperature varies slightly;
the resistivity is equal to 1.1 Omhm2/m.
During the hot forging, rolling and forging of the tape in the initial stage of the technological process temperature range equal to 1170 °C, and at the end of the process it is 900 °C. This tape can easily be cut. It is welded with manual and automatic welding with flux, under the protection of gas. In the process of manual electric arc welding using electrodes OzL-37−2, OzL-17U with wire rod St-03ХН25МДГ SV-ОЗХН25МДГБ. This type of filler material is also used for automatic arc and TIG welding. As a recommended brand of flux an-18.
Application
Strip of steel KHN78T widely used for mounting various kinds of welded structures in the manufacture of heat exchangers, reactors, operated in a particularly corrosive solutions and formulations, as well as at elevated temperatures. Strip of steel KHN78T indispensable in the production of various welded structures operating in a radioactive environment. Products that are made from stainless tape KHN78T, provide strength, reliability and durability of structures. Compliance with sanitary norms makes it popular in the food industry and instrumental in medicine. Stainless tape can be used in the production of hot rolled dual-layer corrosion-resistant sheets as a cladding layer.
Buy at best price
Large assortment of rolled stainless steel in stock LLC «AVEK global» will satisfy any customer. Supply brand tape KHN78T standard and custom sizes in retail and wholesale. All the party goods have the quality certificate on conformity to requirements of standards and technical conditions. The quality of the finished product is ensured absolute compliance with all technological norms of production. Our site has the latest information, offers experienced consultants who will always help You with the selection of products. Terms of delivery — minimum. For wholesale orders there is a reduced discount.