06HN28MDT - 1.4539 - aisi 904L pipe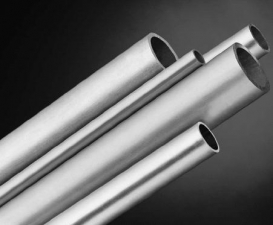 Heat resistant steel pipe brand 06HN28MDT is a lengthy product of the corrosion-resistant heat-resistant steel. High resistance to corrosion, aggressive environments give Nickel and chromium. Practically invisible on the surface oxide film provides protection from external influences (passivation).
Chemical composition regulated by the 06HN28MDT GOST 18143−72
Mn
Mo
Si
With
P
Ti
Fe
S
to 0.8
2,5−3
to 0.8
to 0.06
to 0.035
0,5−0,9
36,885−46,5
to 0.02
Properties
Qualities such as high reliability, resistance to aggressive environments, durability, this stainless steel heat-resistant material is widely demanded. There are various surface treatment — polished, mirror, matte. A distinctive feature of the designs is the durability, minimum maintenance during operation. However, this alloy has the drawback of pitting (prolonged exposure to wet environment), mechanical and thermal fatigue of metal, which require constant research, finding design and technology solutions.
Application
The scope of using stainless steel brand 06HN28MDT wide enough. Stainless steel pipes are used in mechanical engineering, gas processing, chemical, pulp and paper industry. Such pipelines are especially important for the production of fertilizers, where the chemical processes have to occur in durable metal containers. To date, there is no such modern production, which would without stainless steel pipes. They are indispensable in the automotive, machine tool, aircraft, industrial, civil construction. Stainless steel has become an integral element of modern architecture, the production of medical instruments, special precision equipment.
Buy at best price
Large range of iron-rolled 06HN28MDT brand in stock LLC «AVEK global» can satisfy any consumer. Price due to the technological features of production without the inclusion of additional costs. Quality is guaranteed by strict observance of technological discipline. The timing of orders is minimal. For wholesale orders the company provides preferential discounts