Magnetic-hard alloys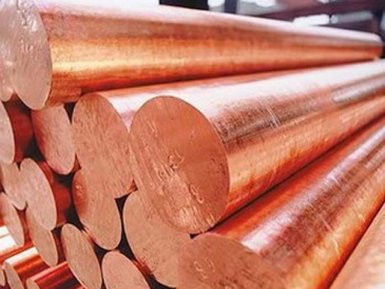 AvekGlob Company sells magnetically-hard alloys at affordable prices in a wide range of brands of delivery volumes. The timely dispatch of products to any address specified by the consumer.
General information about magnetic alloys
Among the magnetically-hard alloys are triple alloys of iron, cobalt and molybdenum (or tungsten).
Magnetically-solid materials can be permanently magnetized by a strong magnetic field. Steel and special alloys containing various amounts of aluminum, nickel, cobalt and copper are used to create permanent magnets.
Magnetic steels, now largely replaced by magnetically-hard alloys, include simple high-carbon (0.65… 1%) or high-carbon (0.7 to 1%) steels containing about 0.5% chromium and tungsten- tungsten magnetic steels necessarily contain cobalt.
Among the most common magnetically-hard alloys are:
Komol — has in its composition 7% molybdenum, 12% cobalt and 71% iron;
Indalloy and Remalloy, which have similar compositions: about 20% molybdenum, 12% cobalt and 68% iron;
Chromindur — has 28% chromium, 15% cobalt, the rest — iron, with a small amount of other elements that give the alloy increased strength and magnetic properties;
Alfer is a group of magnetic alloys containing iron and aluminum, but without cobalt. The composition of the alloy includes 25% nickel, 12% aluminum, the rest — iron.
Buy at economically advantageous prices from manufacturers of various magnetic-hard alloys offers the company AvecGlob. The supplier guarantees timely delivery of products to any point set by the customer.
Classification of magnetically-hard alloys
Currently, in accordance with international classification standards, solid magnetic materials can be divided into materials with a solid magnetic alloy, solid magnetic ceramic materials and bound solid magnetic materials.
Three categories of solid magnetic materials can be divided into the following subcategories:
Basic solid magnetic materials:
Solid magnetic material AlNiCoTi
FeCrCo is a solid magnetic material
Solid magnetic material FeCoVCr
Solid magnetic material RE Cobald
Solid magnetic material RE FeB
Solid magnetic material PtCo
Solid magnetic material CuNiFe
Solid magnetic ceramic materials. The most common solid magnetic ceramic material (MOnFe2O3, M refers to barium, strontium and fused, and n can be any other element in the range of 4.5−6.5);
Bonded solid magnetic materials:
The bonded solid magnetic material NiCrFeTi
Bonded solid magnetic material RE Cobalt
Bonded solid magnetic material NdFeB
Bonded solid magnetic material from ferrite.
Company Avecglob offers to purchase at an affordable price of the manufacturer magnetically-hard alloys in a wide range. The supplier guarantees immediate delivery of the products to any point agreed by the customer.