Н65М - ЭП982 sheet, round, wire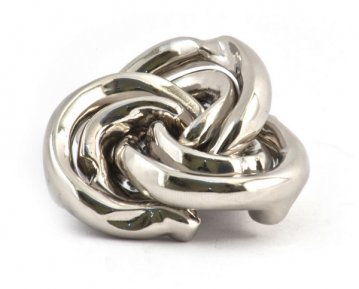 Production
Heat-resistant steel Н65М-VI contains in its composition of 65% Nickel, and additives of chromium, molybdenum and tungsten. Also in the alloy are iron, silicon, manganese, sulfur, bismuth, carbon, phosphorus. Nickel for the alloy is obtained by electrolysis method of decomposition into components of complex substances by means of electric current. Alloy Н65М-VI is made in accordance with the following TU: 14−1-3281−81; 14−1-2674−79; 14−1-2879−80; 14−131−685−86; 14−1-4673−89; 14−1-4202−87; 14−3-1478−87; 14−1-4719−89. It melted in vacuum-induction furnaces. This alloy used in the manufacture of welded chemical equipment operating in highly corrosive environments (in hydrochloric acid, phosphate, sulfate solutions, and holodnokatanyh acetic acid) at temperatures from -70 to + 500 °C and a pressure of ~5 N/mm2.
The chemical composition of the alloy
| Ni | Fe | Mn | C | Cr | C | Mo | Si | P | S | P | W |
| --- | --- | --- | --- | --- | --- | --- | --- | --- | --- | --- | --- |
| DOS. | From 2 to 3 | ≤0,5 | ≤0,02 | ≤0.3 mm | ≤0,02 | From 30 to 32 | ≤0,05 | ≤0,01 | ≤0,015 | ≤0,01 | From 0.05 to 0.45 |
Basic properties
Steel Н65М-VI is able to withstand the impact of gaseous, liquid, aggressive media at temperatures up to 850 °C. Various types of processing (rolling, turning, drawing, stamping, welding) are carried out due to the plasticity of the alloy. It is made from a variety of types of rolled — tape, wire, sheet, etc. the Only drawback of the alloy Н65М-VI is a mixture of sulfur, capable of forming on the surface of Nickel sulfide film products, making the metal more brittle and fragile at high temperatures.
Application
All products of alloy Н65М-VI: rod, wire, ribbon, strip, tube etc. are manufactured to stringent quality standards, high-tech equipment. The main consumers of steel Н65М-VI is the chemical, pulp and paper industry, mechanical engineering and research institutes and laboratories of physics and chemistry. Pipe brand Н65М-VI can be used almost without restrictions for a variety of designs in industrial chemistry. They trudeaumania in the technology of distillation of alkalis and acids. Sheets and tape are very popular in engineering and instrument making. This alloy is produced equipment necessary for the synthesis of acetic acid from methanol oxide and carbon, ion exchange resins, polypropylene, chemical pharmaceutical preparations and other products of organic synthesis.
Buy at best price
The company «AVEK global» sells products of alloy Н65М-VI on favorable terms. Price due to the technological features of production without additional costs. The warehouse contains the widest choice of products for large-scale production. We offer attractive terms and conditions for retail customers. On the company's site displays the full information about goods. All products are certified. The timing of orders is minimal. For wholesale orders the company provides a substantial discount.