АТ6 Titan circle, rod, sheet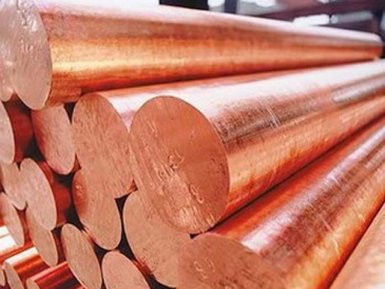 Do you want to buy a circle, rod, sheet of alloy AT6 from the supplier — the company AvecGlob? Here you will find the necessary information on this alloy
To buy at affordable prices from manufacturers a circle, bar or sheet made of titanium alloy grade AT6, offers the company AvekGlob. The supplier guarantees the timely delivery of products to any address specified by the consumer.
Composition and application
AT6 belongs to the category of titanium-deformable alloys doped with chromium, iron and aluminum. The material is a two-phase α + β alloy, characterized by increased cavitation resistance. In this parameter, this alloy exceeds the more expensive in the production of alloys of the titanium-niobium-vanadium-modifiedbdenum system.
Titanium aluminide, which is contained in the basic metal matrix of the AT6 alloy, has excellent mechanical properties, as well as resistance to oxidation and corrosion at elevated temperatures (more than 600 ° C). This makes it possible to use the AT6 alloy for the production of parts of low-pressure aviation turbines previously manufactured from heavier heavier nickel-based alloys.
Other applications of the alloy in question are blades, discs, rings, gliders, fasteners, hulls of river vessels, biomedical implants (the alloy is characterized by increased biocompatibility, especially when in direct contact with tissue or bone).
The chemical composition of the alloy AT6 is shown in the table:
| | | | | |
| --- | --- | --- | --- | --- |
| Fe | Si | Cr | Ti | Al |
| Not more than 1.5 | Not more than 1.5 | 1.5… 2.0 | 89.9 — 91.4 | 5.0 — 6.5 |
Buy a cost-effective price from the manufacturer of a circle, bar or sheet, made of titanium-aluminum alloy grade AT6, offers the company AvekGlob. The Supplier carries out the operational dispatch of the products to any point. installed by the client.
Properties
Basic physical characteristics of the alloy:
Density, kg / m 3 —
Melting point, 0 С — 1370… 1400;
Coefficient of thermal conductivity, W / megade — 68,8;
Specific heat capacity, J / kggrad — 456;
Coefficient of thermal expansion, μm / degree — 16,7.
Basic mechanical characteristics of the alloy:
The limit of temporary resistance, MPa — 980… 1050;
Yield strength, MPa — 430… 500;
Relative elongation at a stretching,% — 15… 20;
Hardness according to Brinell, HB, not more — 332;
Relative narrowing of the cross-sectional area,% — 25… 30.
Technological features of alloy AT6: the alloy does not work on shear, therefore it is undesirable to apply it at considerable shear deformations on a design.
The alloy also has a low resistance to wear, and is prone to sticking with a lack of lubrication between rubbing surfaces. For such applications, products from this alloy after manufacture are subjected to nitriding or blasting.
The company Avec Glob sells, at reasonable prices from the manufacturer, bars, a circle or sheet made of titanium-aluminum alloy of the brand AT6. The supplier provides immediate delivery of rolled metal to any point agreed by the customer.