03Х20Н16АГ6 sheet, round, wire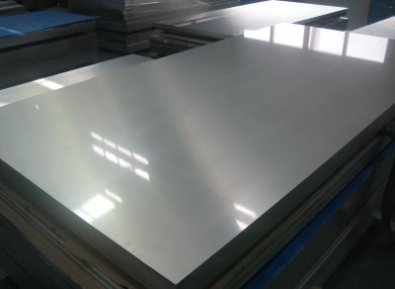 Brand 03Х20Н16АГ6 refers to bromomalonate-Nickel austenitic steels. The alloy is smelted in electric arc furnaces. This alloy is used in cryogenic engineering in the production of large welded tanks, which is a long time when the temperature changes from +200°to -200°C under pressure. 03Х20Н16АГ6 alloy produced in accordance with TU 14−1-2922−80, 14−1-3291−81. All products of alloy meet the requirements of the state standard, thus ensuring optimal quality characteristics.
The chemical composition of the alloy 03Х20Н16АГ6
| Fe | Cr | C | Mn | P | Ni | N | Si | S |
| --- | --- | --- | --- | --- | --- | --- | --- | --- |
| DOS. | From 20 to 25 | ≤0,025 | From 6 to 7.5 | ≤0,025 | From 15 to 16.5 | From 0.15 to 0.28 | ≤0,6 | ≤0,02 |
Physical properties at 20°C
The density is 7.8 g/cm3; elastic modulus is 19.6·10-4 N/mm2; equal to the specific heat 481 j/(kg · K); linear thermal expansion coefficient α 16,1·10-6/°C. thermal Conductivity at 100 °C is 17.5 W/(m · K);
Heat treatment
Alloy 03Х20Н16АГ6 at increased requirements to the structure node or mechanism, subjected to quenching at t º 1000 — 1100ºС with further cooling in water or air. Such heat treatment promotes the normalization of internal stresses and increased strength characteristics detail.
Welding
This steel, thanks to a good chemical composition has high weldability, which allows a variety of designs without additional equipment and without a final heat treatment after welding. Welding is carried out using manual and automatic argon-arc and automatic method.
Application
Production of the tanks in cryogenic engineering. Alloy tubes 03Х20Н16АГ6становятся part of almost any design in chemistry. They are very much in demand in industries engaged in the distillation of alkalis and acids. Sheets and tape are very popular in engineering and instrument making. Wire and tape from this alloy in demand in the household appliances.
Buy at best price
The company «AVEK global» implements of metal heat-resistant alloys at an affordable price from the manufacturer. We have the most variety of products for large-scale production. We offer favorable conditions for wholesale and retail customers. On our website You will find the necessary information. Our consultants are always ready to answer your questions. The price depends on order volume and additional conditions of delivery. Implementation of orders in the shortest possible time.