The electrode is molybdenum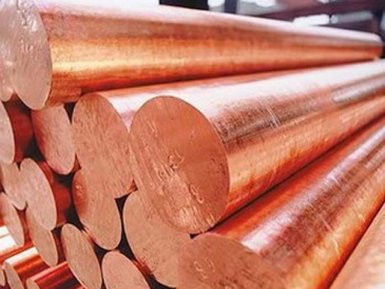 Supplier — AvecGlob Company — offers molybdenum electrodes at an affordable price from the manufacturer. The supplier guarantees the timely delivery of products to any address specified by the consumer /
Technical specifications
Molybdenum electrodes are formed using isostatic pressing technology and subsequent forging to obtain the necessary cross-sectional configurations. Sintering is performed in vacuum electric furnaces of medium frequency, after which billetting, rolling, broaching and milling.
Advantages of molybdenum electrodes: the constancy of the electrical resistivity values, excellent thermal conductivity, lower energy consumption, increased wear resistance, stability of the process of electric arc impact on the workpieces.
Urgency of application
Possessing characteristics of high strength, resistance to oxidation processes at high temperature, durability and corrosion resistance, molybdenum electrodes are widely used in many fields of economic activity, but the main area of their application is the components of electrothermal heating devices for the production of fiberglass. The products under consideration can also be used in industrial installations for electroerosive crushing of conductive materials.
Chemical composition
Molybdenum electrodes are made of chemically pure molybdenum (99.95%), the rest — metallurgical impurities (potassium, aluminum, calcium, etc.)
Physical and mechanical properties
density, kg / m 3 — 9800… 10300;
melting point, 0 С — 2623;
coefficient of thermal expansion in the temperature range 20… 1000 0 С, μm / deg — 4… 6;
coefficient of thermal conductivity in the temperature range of 20… 1000 0 C, W / Mgrad — 13.8;
Modulus of elasticity, GPa — 330;
Hardness in Brinell, HB, not more than — 220;
allowable compressive stress, MPa — 620;
permissible tensile elongation,% — not less than 16.
Assortment and application features
The range of molybdenum electrodes is a bar of round and rectangular cross-section from 14 x 20 mm with a length up to 800… 1000 mm. The electrodes must have a characteristic metallic luster, and do not contain surface defects (chips, delaminations, discrepancies in size, the presence of radius curvatures, etc.). Longitudinal bending of the electrodes is permissible, which can be eliminated by the consumer himself.
Supplier — the company AvekGlob — offers to purchase molybdenum electrodes of any length. Products can be bought at a price formed on the basis of European and world standards of production. Implementation is possible in bulk and retail, for regular customers, a flexible system of discounts operates.