Nichrome wire - x20n80 - 2.4869 - Ni80Cr20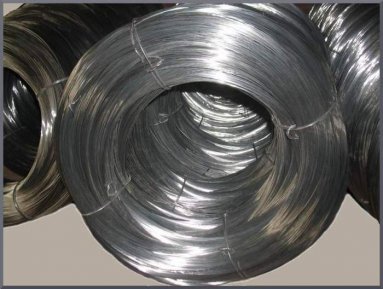 Relevance
Nichrome is an alloy of nickel with chromium, very durable, plastic, does not lend itself to corrosion. The wire made of it is used in resistance units, resistors, rheostats — for the production of highly reliable electric heating equipment.
general characteristics
The wide use of nichrome in many areas of production is due to the combination of exceptional thermal, corrosion resistance, and significant electrical resistivity. The wire of the very minimum diameter is distinguished by its strength. A high yield point allows it to not sag when heated. It firmly holds the leading positions in the market of household and industrial electrical equipment. The plasticity of this material makes it possible to apply a «cold» rolling — a less energy-intensive method.
It is these properties that have made Nichrome so popular in the resistance elements of heating appliances. Nichrome wire can be easily twisted into a spiral, with the temperature rising it does not sag, it has a density of 8.2 — 8.5 g / cm³, that is, it is light enough compared to a tungsten filament. Nichromic wire is strong enough — even with a minimum diameter it can withstand large mechanical loads, resists the influence of aggressive chemical media. Although the price for it is quite high, but here it is worth considering the quality of the products received, their durability, reliability, minimal maintenance.
Classification
The letter H in the marking indicates that the wire is intended for heating elements. C for resistance elements. Wire TEN used in tubular electric heaters. The standard wire diameter is 0.1 — 10 mm. The finished wire is wound on coils or coiled with coils. The price of such a wire remains quite high, since nickel is not cheap metal. Nevertheless, the production-consumption of nichrome wire is at a high level in many countries.
Buy at a bargain price
The choice of nichrome wire for equipment is not such a simple task. It is not so easy to find the wire of the necessary parameters, since a number of factors need to be taken into account here: diameter, length, alloy grade. The company «Avek Global» has a wide selection of rolled metal to order. Our specialists are always ready to help you when choosing the right products, on which depends the efficiency and reliability of the future equipment. Here you can buy nichrome wire on the most favorable terms. Our specialists will not only help you determine the optimal parameters of the product, but also offer the best price. We also guarantee the high quality of our products and timely delivery.
Advantages of working with our company
Qualified assistance in the selection of products;
All materials meet the highest quality standards;
We will deliver the goods to you in the best possible time.
We offer products from warehouses of Ukraine, Russia with delivery to any region of the CIS or abroad. Processing, transportation of the order takes minimal time. All products are certified and in stock. At wholesale purchases discounts are given.