Case hardening structural steel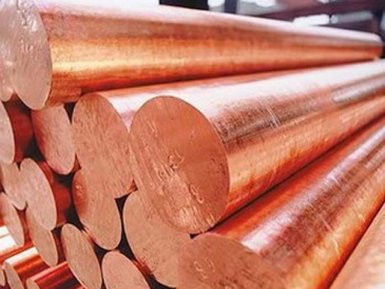 Supplier — AvekGlob company — offers cementable constructional steels at reasonable prices from the manufacturer. The supplier guarantees the timely delivery of products to any address specified by the consumer /
Technical specifications
Cementable structural steels include steels with a carbon content of not more than 0.15… 0.20%, which are characterized by high surface hardness at a relatively viscous core. Such a macrostructure is formed as a result of carburization of the surface during long-term high-temperature processing of the initial blanks in a solid, liquid or gaseous carburettor. As a result, hardness and fatigue strength increase.
Urgency of application
Cemented structural steels are used for the production of hull parts of cars and boats, as well as engines to them. In power engineering, such steels have been used to manufacture gears capable of withstanding large cyclic loads and wear on hydroelectric power stations, wind generators, drives of drilling rigs and steam turbine transmissions of power plants. In the general engineering industry, the main applications include forge presses, machine tools, drivetrain of mining and construction equipment, heavy construction cranes, etc.
Chemical composition
According to the accepted classification, the most common grades of cemented structural steels have the following composition:
DIN — EN
SAE / ASTM
Essential elements, %
C
Cr
Mo
Other
MnCr Steel
20MnCr5
5120
0.17−0.22
1.0−1.3
1.1−1.4 Mn
CrMo Steel
20MoCr4
0.17−0.23
0.3−0.6
0.40−0.50
20CrMo5
8620
0.18−0.23
1.1−1.4
0.20−0.30
NiCrMo Steel
20NiCrMo 6−4
0.16−0.23
0.6−0.9
0.25−0.35
1.4−1.7 Ni
18CrNiMo7−6
0.15−0.21
1.5−1.8
0.25−0.35
1.4−1.7 Ni
14NiCrMo13−4
0.11−0.17
0.8−1.1
0.10−0.25
3.0−3.5Ni
17NiCrMo 6−5
0.14−0.20
0.8−1.1
0.15−0.25
1.2−1.5Ni
Physical and mechanical properties
density, kg / m 3 — 7800… 7840;
melting point, 0 C — 1440… 1510;
coefficient of thermal expansion in the temperature range 20… 100 0 С, μm / deg — 12… 18;
specific heat, J / grad — 450… 480;
modulus of elasticity, GPa — 210… 212;
coefficient of thermal conductivity in the temperature range 20… 100 0 С, W / mgrad — 45… 50;
hardness in Brinell, HB — no more than 251;
limit of temporary resistance, MPa — 650… 1000;
yield strength, MPa — 450… 700;
permissible tensile elongation,% — 15… 8.
Assortment and application features
Cemented structural steels are produced in a wide range of cross-sections and configurations. Mechanical machinability after carburization is medium. The cemented steels are characterized by good weldability. The temperature range of forging is 820… 1250 0 С.
Supplier — AvekGlob Company — offers to purchase cemented structural steels in any assortment of cross-sections and configurations. Products can be bought at a price formed on the basis of European and world standards of production. Implementation is possible in bulk and retail, for regular customers, a flexible system of discounts operates.