Cobalt powder. Brand chemical composition.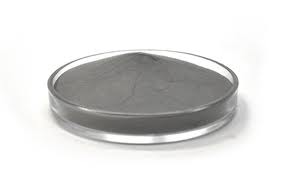 General characteristics
Cobalt powder is a fine mass produced electrically or by recovery. Cobalt is a metal blue-black color element periodic table number 27, denoted by Co. Has a melting point of 1495 °C density 8.9 g/cm3, boiling point 2957 °C. is Most often used as an alloying component of high-temperature alloy, for the manufacture of high speed tool steels and in the production of hard powder alloys and hard magnetic materials, where it performs a connecting role.
Physical properties With
Atomic (molar) mass, g/mol
58.9 per
Oxidation
3, 2, 0, -1
Density [g/cm3]
8,9
The melting temperature t°C
1495°C
The heat of fusion kJ/mol
15,48
The thermal conductivity K [W/(m·K)]
100
Heat of evaporation kJ/mol
489,1
Assortment
The most common today, the brand of powder PC-1U. This powder is produced by the electrolytic method according to GOST 9721−79. Cobalt is the basis of this powder, which contains in an amount of 99.35% of. The particle size is up to 71 microns.
Specifications cobalt powder PC-1U
The average value of the diameter distribution dcp/dm, m *
Mass fraction of particles (%) of the stated size, µm **
Bulk density, g/cm3 ***
45÷71
≤45
≥71
(30,0±5,0)/ (32,0±5,0)
up to 66
30
up to 4
1.8

*** determined by the method of BET.
** determined by the method of sieve analysis.
* determined by the method of sedimentation.
Chem.the composition of cobalt powder PC-1U
Cobalt in percent
Elements content, not more % mass
Fe
Ni
O
Si
S
Cu
Moisture
from the 99.35
0,45
0,4
0,3
0,02
0,008
0,04
0,15
Use
Cobalt powder PC-1U is widely used in powder metallurgy for the production of hard alloys, permanent magnets, high speed tool steels, corrosion and heat resistant alloys and paint products.
Permanent magnets which contain cobalt powder, resistant to vibrations, high temperatures, high resistance to demagnetization. At t° more than 1121 °C cobalt demagnetized. Wear resistance, corrosion resistance and heat resistance allow you to apply this powder as the primary component for steels and their alloys as an alloying component with special qualities. To increase the protective properties of the parts, as a rule, they make the cobalt deposition. It is also used in the manufacture of dyes blue.
Buy at best price
A large range of high quality metal powders in stock LLC «AVEK global» can satisfy any consumer. The quality of the finished product is ensured absolute compliance with all technological norms of production. The order execution time is the shortest. If you have any questions, you will receive detailed advice from experienced managers. For wholesale orders the company provides a substantial discount.