Casting copper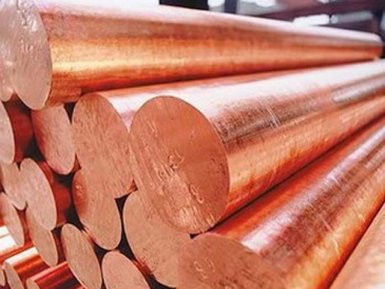 Supplier — AvekGlob Company — offers at affordable prices from the manufacturer copper casting in a wide range of sizes and configurations. The supplier guarantees the timely delivery of products to any address specified by the consumer.
Technical specifications
Casting copper ingots lead with the greatest possible density. Ingots, as a rule, are the least expensive metal form and are useful in general application. The standard size of copper casting is adopted in the size range of 20… 30 mm (height) 30… 80 mm (width) 60… 120 mm (length). The starting materials are obtained using crystallization processes, solid state and other ultra-high purification processes, for example, by sublimation. Copper casting of reduced purity (less than 99% copper) is obtained from secondary metal. Products of foreign production are melted in accordance with the technical requirements of ASTM B30−16 standard, domestic cast copper — according to GOST 195−2015. In the latter case, copper ingots should be produced in the following types:
— CB — vertical continuous casting;
— СН — horizontal casting with an unrefined top surface layer;
— CC — horizontal casting with a remote top surface layer.
Urgency of application
Copper casting is used in construction for decorative decoration of interiors, for casting sculptures and small architectural forms, they are also used as alloying additives that increase the thermal and electrical conductivity of products. This range of metals is also used in the petrochemical industry, in the production of weapons, in medicine and nuclear power.
Chemical composition
GOST 193−2015 sets the following composition of copper casting:
Type of ingot
Mark of copper in accordance with GOST 859−78
International designation
Mass fraction of copper,%, not less than
Specific electrical resistance, Ohm, not more than
NE
M00b
Cu-OFE
99.99
17,0710
NE
M0b
Cu-OF
99.97
(copper + silver)
17.2410
NE
M1b
Cu-OF
99.95
(copper + silver)
17.2410
SN, SS
M1
Cu-ETF
99.90
(copper + silver)
17.2410
Notes
1 Mass percentages of impurities in copper grades M00b (Cu-OFE), M1b (Cu-OF), M1 (Cu-ETR), specified in GOST 859−78, are reference, and can be specified by agreement of the manufacturer with the consumer.
2 The index of specific electrical resistance is mandatory only when the products of the electrical industry are supplied.
Physical and mechanical properties
Density, kg / m 3 — 8880;
Melting point, 0 С — 1083;
Specific heat at room temperature, kJ / kggrad — 385;
Coefficient of thermal conductivity at room temperature, W / mdg — 392;
The limit of the temporary tensile strength, MPa — 280… 340 (depending on the grade of copper):
Yield strength, MPa — 80… 170 (depending on the grade of copper):
Hardness according to Brinell, HB, not more than 40… 110 (depending on the grade of copper).
Assortment
GOST 193−2015 provides for the supply of copper castings with the following dimensions: height 90… 120 mm, width 90… 136 mm, length up to 1370 mm. The raw materials for the production of ingots are copper cathodes.
Supplier — AvecGlob Company — offers to purchase copper castings in a wide range of sizes and weights. Products can be bought at a price formed on the basis of European and world standards of production. Implementation is possible in bulk and retail, for regular customers, a flexible system of discounts operates.