03KH22N6M2 - эи67 aisi 301 sheet, round, wire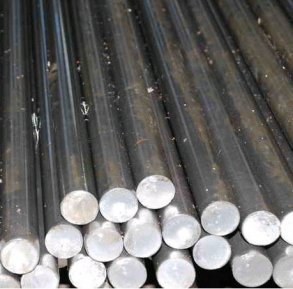 Relevance
Brand 03KH22N6M2 refers to hromonikelevoj steels austenitic-ferritic class. Used in the manufacture of welded tanks involved in the synthesis of mineral fertilizers, acetic and sulfuric acid, caprolactam and urea. Permissible operating temperature is from -70 to +300°C. This steel, like brand 08KH21N6M2T (ЭП54) are an alternative to alloy 10X17H13M2T. The chemical composition of the alloy 03KH22N6M2
| Fe | Cr | C | Mn | P | Ni | Mo | Si | S |
| --- | --- | --- | --- | --- | --- | --- | --- | --- |
| DOS. | From 21 to 23 | ≤0,03 | From 1 to 2 | ≤0,035 | From 5.5 to 6.5 | From 1.8 to 2.5 | ≤0,4 | ≤0,02 |
Production
Is carried out according to technical conditions TU 14−1 — 1905−76 and the following GOST: 7350−77 and 5632−72. 03KH22N6M2 steel is smelted in electric arc furnaces. Classified as stainless steel, corrosion-resistant, plain, heat-resistant steel. It meets the strict requirements of the state standard, fairly easy cuttability. Plastic deformation is carried out in the temperature range from 1170 °C to 900 °C.
Physical properties at 20°C
— Specific gravity: 7.7 g/cm3
— The modulus of elasticity of 18x10— 4 N/mm2 and at a temperature of 300 °C decreases to 15.9x10— 4 N/mm2
— The specific resistivity of 0.7 Omhm2/m
— The hardness of the steel is 200 MPa -1 NV.
— Magnetic permeability in a field of 500 e of 0.6 (T · m)/A.
Welding
Is both automatic and manual electric-arc and argon-arc method. Sheet thickness not exceeding 10 mm welded by all methods of manual arc welding satisfactorily. TIG method is recommended for sheets less than 6 mm thick and for the implementation of the welding root passes more than 10 mm. larger items satisfactorily welded two types of manual arc welding with a low content in the metal of niobium in the root pass of the weld. In order to prevent welds over 10 mm hot cracks, root connection, you need to obratnoystorone welding method using the welding components without niobium. For sheet thickness of over 12 mm using a combined method (argon arc welding and welding with stick electrodes). Seams are addressed to a corrosive environment, are welded to the electrodes OzL-17U.
The electrodes OzL-26A, OzL-17U and anv-17 with wire rod St-01Х19Н18Г10АМ4 well suited for manual welding of sheets, of a thickness not exceeding 10 mm, as well as to fill the cutting steel with a thickness more than 10 mm. Electrodes without the presence of the coating niobium grade OzL-26A with wire rod OzL-17U — recommended for welding steel root pass thickness greater than 10 mm. the Electrodes EA-395/9 are recommended for welding of steel 03KH22N6M2 with steel 10X17H13M2T, 08KH18N10T, 10H17N13MZT, STZ and 20K.
In manual TIG welding with non-consumable electrode steel sheet thickness of 10 mm, and in order to fill cutting steel thicker than 10 mm, recommended wire SV-03Х23Н28МЗДЗТ and wire 02Х21Н21М4ГБ (or ЗИ69). For welding root passes, steel, with thickness more than 10 mm, recommended wire 03KH22N6M2; for automatic welding — steel wire SV-01Х19Н18Г10АМ4 (ЭП690) and flux an-18. The strength of the weld seams is 90 percent of the base metal. Connection of all types of welding are resistant to intergranular and General corrosion.
Use
production of welded chemical equipment, for example, such as: heat exchangers, reactors, pipelines. Also the steel used in the manufacture of castings for the capacities, products, metallurgical mining machinery, which are operated in wet-process phosphoric, 55% sulfuric acid and acetic acid increased, and other aggressive environments at temperatures up to 80 °C.
03KH22N6M2 steel used in equipment designed for the production of containers of fertilizers. This steel can be used for the manufacture of compounds of fittings in piping joints, repair welds equipment that operates in a radioactive environment and tubes to the housing of the apparatus. Steel 03KH22N6M2 demand for coils of the tubular furnace, as a cladding layer in the rolling tsentrobezhnolityh tubes and 2-layer corrosion-resistant hot-rolled sheets, plants for the production of ammonia, ethylene, carbon disulfide, etc.substances.
Buy at best price
The company «AVEK global» sells metal products from stainless steel alloys at an affordable price. Stock a wide range of products, including brand 03KH22N6M2 95X18, in unlimited quantities. We offer favorable conditions for wholesale and retail customers. On our website You will find the necessary information. Our consultants are always ready to answer your questions. The price depends on order volume and additional conditions of delivery. Implementation of orders in the shortest possible time. Wholesale customers enjoy significant discounts.