Cold rolled seamless pipe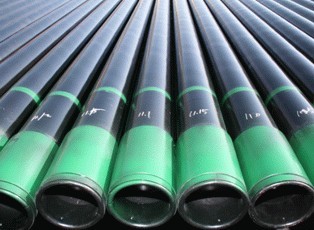 Benefits
Cold rolled pipes have corrosion resistance, attractive appearance, meet strict sanitary requirements. They are designed for operation over a wide temperature range, with significant pressure drops. They have a thinner wall than hot-rolled pipes, they are stronger, durable than welded pipes. Reliability, the possibility of recycling scrap for secondary use, makes them highly profitable.
disadvantages
Steel alloys are relatively expensive, they are labor intensive in processing.
Manufacturing
Steel heat-deformed, cold-rolled pipes of general use are manufactured in accordance with GOST 8734−75 from alloyed or carbon steel, the chemical composition of which is standardized by the following State Standards: 380−94; 4543; 19281, 1050 — depending on the destination. GOST 8733−78 defines the technical requirements for the material.
Classification
By quality:
B — with normalized chemical content (calm steel grades);
B — with normalized mechanical properties, chemical composition according to the requirements of the standard;
D — control of the hydraulic test pressure, without the normalization of the chemical composition or mechanical properties.
E — are heat treated. Heat treatment mode, steel grades, machining mode are approved according to the standard.
In relation to the thickness of the wall to the outer diameter (Dn)
On the accuracy of production (for wall thickness and outside diameter):
In section shape
By lenght
In section shape

Standard accuracy

High accuracy

Square, rectangular, round.

1.5 — 11.5 m

-imensional length

4,5 — 9 m —

Dimensional length

By length with a maximum deviation of + 10 mm;

Multiple dimensional

With an allowance for each cut 5 mm 1.5 — 9 m

GOST 8734−75- general purpose;

For the production of ships

GOST 1060−80-steel 10;

GOST 21729−76 — from unalloyed and alloyed constructional steels 20А, 30ХГСА;

GOST 19277−73-for gasoline pipelines and aviation oil lines made of steel 30ХГСА, 20А;

TU 14−3-966−80 — particularly thin for the manufacture of parts of special equipment.
Application
Construction of pipelines for technical, sanitary communication systems. Cold-rolled pipes are often used by machine building as blanks for rolling, punching, cutting, pressing, prefabricated components. It is practically impossible to do without such pipes in the oil and gas, chemical industries, automotive industry, shipbuilding, aircraft building, when creating cryogenic equipment.
Buy at a bargain price
LLC «Avek Global» offers the most favorable conditions for the sale of rolled metal. A large selection of pipes provided by the company can satisfy any customer. The price depends on the volume of purchase and the additional terms of delivery. At wholesale sales there are significant discounts. Managers of the company are always ready to provide advice. A large assortment will not leave you without a choice. Our company guarantees timely delivery. All products are certified. Quality is guaranteed by strict observance of all technological norms of production.