Copper-Nickel sheet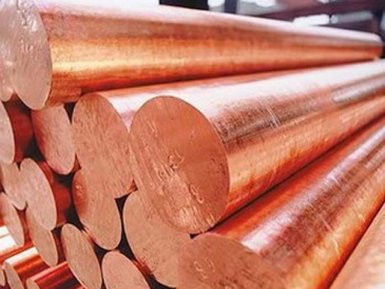 Company Avecglobal sells at affordable prices a sheet made of copper-nickel alloys of different width, thickness and length. The supplier ensures the timely delivery of products to any address specified by the consumer.
General product information
Copper-nickel alloys have high corrosion resistance, and therefore are used in the production of products that are constantly in the salt
The most common copper-nickel alloys of foreign production are:
90/10 Cupro-nickel;
70/30 Cupro-nickel.
These alloys have good working properties, are easily deformed and welded. These alloys are also resistant to biological fouling, crevice corrosion, stress corrosion cracking and hydrogen embrittlement. Small differences in corrosion resistance and strength usually determine which class of alloy is used for a particular application.
Copper-nickel alloys resist corrosion in seawater, because their electrode potential under such conditions is practically neutral. Consequently, the alloys will not form electrolytic bridges if they are placed in close proximity to other metals inside the electrolyte, which is the main cause of galvanic corrosion.
A circle of copper-nickel alloys is used for the production of plating of wooden piles, hulls of underwater fences and tanks, flat normalized parts of sea vessels and motor boats, as well as in medical equipment.
Buy at economically reasonable prices copper-nickel sheet in a wide range of brands, thickness, length and width offers the company AvekGlob. The supplier provides guaranteed delivery of products to any point set by the customer.
Properties
Copper-nickel sheet of domestic production is produced in accordance with the technical conditions, which are governed by GOST 492−2006. Specific applications of individual alloys are given in the table:
Brands
Characteristic properties
in accordance with GOST 492−2006
according to DIN EN standards
MN19
CuNi 19
Poorly deformed in the cold state, well welded, corrosion-resistant
MN25
CuNi 25
Poorly deformed in the cold state, well welded, corrosion-resistant, wear-resistant
MND5−1
CuNi 5 Fe1 Mn
Corrosion-resistant, well deformed in cold state
MNZhMts10-
CuNi 10 Fe1 Mn
It is deformed in the cold state, corrosion-resistant, well welded
MNZhMts30−1-1
CuNi 30 Fe1 Mn
Very good erosion and corrosion resistance, well welded
MSC 5−20
CuNi 15 Zn 21
Corrosion-resistant. Good deformation in the cold state, good spring properties
MNC18−20
CuNi 18 Zn 20
МНЦ12−24
CuNi 12 Zn 24
Good deformation in the cold state, good spring properties
MSC 18−27
CuNi 18 Zn 27


Company Avecglob proposes to purchase at affordable prices from the manufacturer a sheet of various thickness, width and length, which is made of copper-nickel alloys of domestic and foreign production. The supplier guarantees the immediate shipment of sheet metal to any point agreed by the customer.