Stainless steel rolling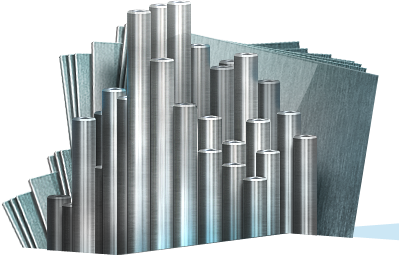 General characteristics
Stainless to hire include those steels that have high resistance to corrosion. They are used for the production of various products — pipes, sheets, wire, ribbon, etc. to Apply the stainless car began a hundred years ago, when for the first time in 1913 in iron chrome added, thereby changing the chemical and physical properties of the alloy. The advantage of stainless steel is its corrosion resistance, strength, allergenecity, and environmental security. If you add to these qualities, relatively low cost, it can be called stainless steel products are truly universal.
In our days, stainless metal is indispensable in such areas as construction, engineering, manufacturing, food industry and medicine.
The products
Consider a few types of products made of stainless steel:
— pipe stainless steel rolling. Successfully used in the oil and gas industry and the utilities sector, where the specific use of tubular steel products stainless steel is very diverse and irreplaceable;
— stainless steel sheet is one of the most popular types of metal. It can be used as a template for various products or to apply. Stainless sheet has a great diversity of surface types and sizes that meets the needs of enterprises engaged in various spheres of industry;
— rolled steel. This type of rental, are: channel, angle, strip, which are necessary to increase stability and stiffness of large structures and construction. In machine and machine tool often used such types of rolled sections like round, square and hexagon.
Alloying
All kinds of stainless steel products contain the basic percentage of chromium (at least 10.5 per cent). To increase the level of corrosion and other components are added, for example, molybdenum or Nickel. Heat resistance — cobalt, molybdenum or tungsten. And yet, the chromium content in determining the quality of stainless steel is the decisive factor.
Often stainless steel to replace carbon steel with protective coating, as well as brass, aluminium and bronze. Using chrome, which has similarities with the oxygen at the molecular level is the coating of steel with a film of chromium oxide. If external damage to the surface-renewal occurs when the air film is formed again, and hence the surface will still not be subject to corrosion.
Relevance
All of the above characteristics of stainless steel make it very essential in our days, and in some cases — simply irreplaceable. It is made from simple kitchen knives and complex fragments of nodes in the aircraft and rocket construction, and the range of stainless products used in medicine, once again proves the versatility of this metal.
Buy at best price
The company «AVEK global» supplies metal products at the best prices. We offer favorable conditions for the acquisition of products from stainless steel alloys for wholesale and retail buyers. Products are manufactured in compliance with all technological norms of production and certified. The certificate is marked manufacturer, brand alloy mechanical properties of the parts, the chemical composition and the results of additional tests, delivery times are minimal. For wholesale orders there is a reduced discount.