Sheet, strip 03х17н14м2 - 1.4404 - aisi 316L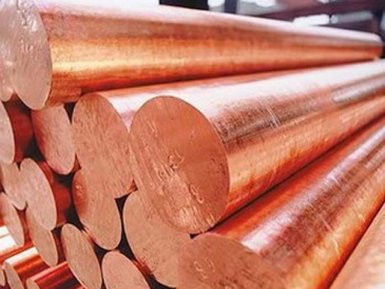 Supplier — AvekGlob Company — offers sheet and tape, which are made of stainless steel 03X17N14M2 (steel 316L, 1,1.4404) at affordable prices from the manufacturer. A timely delivery of metal products to any address specified by the customer is guaranteed.
Technical specifications
Stainless steel 03Х17Н14М2 (the nearest foreign analogues — steel 316L, 1,1.4404) is a low-carbon austenitic steel, which is specially designed for its subsequent plastic deformation from rolling products into sheet parts of various sizes and configurations. Manufacture of products from steel 03Х17Н14М2 is conducted in accordance with the technical requirements of GOST 9940−81. 316L is the AISI designation for this material. 1.4404 is a numeric designation of the West European standard DIN EN. S31603 is the UNS specification number.
A distinctive feature of the steels in question is their high corrosion resistance for a long time in chemically aggressive environments. The material exhibits stability against intergranular corrosion at temperatures reaching 550… 600 0 С.
Urgency of application
High plasticity, lack of magnetic properties, as well as corrosion resistance in the conditions of sharp temperature differences caused the predominant use of steels of grades 03X17N14M2 (steel 316L or 1.4404) in the critical parts of the food equipment, in particular, for the manufacture and use of inorganic (phosphoric, sulfuric, boric) and organic (acetic, oxalic, lactic, citric) acids. The material is also used in the production equipment of the medical and pharmaceutical industry, in oil and gas processing, and in the production of pulp, is used in the external design of buildings.
Chemical composition
The composition of steel grade 03H17N14M2 includes the following elements:
Carbon is not more than 0.03%;
Chrome — 16.5… 18.5%;
Nickel — 10… 13%;
Manganese — no more than 2%;
Silicon — no more than 1%;
Molybdenum is 2.0… 2.5%.
The amount of metallurgical impurities — phosphorus and sulfur — is limited, respectively, by 045% and 0.030%. In the steel 03X17N14M2 (316L, 1.4404), up to 0.1% of the bound nitrogen
Physical and mechanical properties:
Density, kg / m 3 — 7900;
Melting point, 0 С — 1400;
Coefficient of thermal conductivity, in the temperature range 20… 100 0 С, W / Mgrad — 16;
Specific heat capacity, J / kggrad — 470;
Modulus of elasticity, GPa — 200;
The coefficient of thermal expansion in the temperature range 20… 100 0 С, μm / deg — 17;
The limit of temporary resistance, MPa — 540… 1160 (depending on the heat treatment regime);
Yield strength, MPa — 170… 4501160 (depending on the heat treatment mode);
Hardness according to Rockwell, scale B, no more than — 80;
Relative elongation at tension,% — 50… .9 (depending on the heat treatment mode).
Technological features of processing and assortment
The material is highly weldable. The strain hardening at cold plastic deformation is insignificant.
Stainless steel 03Х17Н14М2 (steel 316L or 1.4404) is supplied both in a variety of hot and cold rolled rolled sections, and in forgings.
Supplier — the company AvekGlob — offers to buy a sheet or tape that are made of stainless steel grade 03H17N14M2 (steel 316L or 1.4404) at a price formed on the basis of European and world standards of production. Buy these products can be wholesale and retail. For regular customers, there is a flexible system of discounts.