Ferritic stainless steel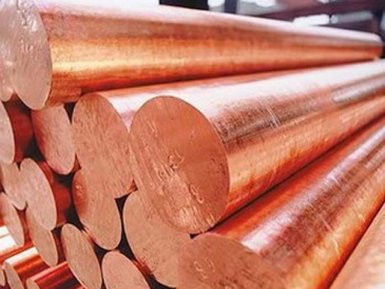 Supplier — AvekGlob company offers to purchase at affordable prices from the manufacturer various brands of rolled products of stainless steels of ferritic grade. Guaranteed timely delivery of products to any address specified by the consumer.
Technical specifications
Ferritic steels are high-chromium, magnetic stainless steels with low carbon content. Known for their good ductility, corrosion resistance and increased resistance to stress corrosion cracking.
The crystal structure of such steels consists of a cubic atomic cell with an atom in the center. This grain structure is typical for alpha-iron, which gives stable steels to ferritic steels. Ferritic steels are not hardened by heat treatment, but have good resistance to stress-corrosion cracking, can be annealed. Strengthening of ferritic stainless steels occurs as a result of plastic deformation.
Urgency of application
Despite the fact that they do not have high strength or corrosion resistance, like austenitic grades of stainless steels, ferritic grades usually have better consumer characteristics. In particular, stainless steels of ferritic grade steel are commonly used in the automotive industry (in particular for the manufacture of mufflers and exhaust pipes), in the manufacture of dishes, as well as parts of industrial and domestic kitchen equipment. Ferritic grade steels containing molybdenum are used in maritime applications.
Chemical composition
The chromium content in the steels in question can be from 10.5 to 27 percent, nickel is practically absent. Specialty grades often include molybdenum, and — to a lesser extent — aluminum and titanium. Due to the lower content of chromium and nickel, the standard grades of ferritic steel are usually cheaper than their austenitic counterparts. As the percentage of chromium decreases, the corrosion resistance of ferritic steels decreases.
Physical and mechanical properties
Ferritic stainless steels are characterized by average density for steels of similar class density, good plasticity and thermal conductivity. With increasing percentage of chromium, resistance to acids, wear and hardness increases, but impact strength is somewhat reduced.
Technological features of processing and assortment
Standard ferritic steels are obtained by cold rolling methods, special hot-rolling steels are used for hot rolling.
Most of these steels are well welded, however some brands may be susceptible to sensitization of the heat-affected zone and hot cracking of metal in the weld zone. Therefore, welding of products made from such steels is usually applied with respect to a relatively thin range.
Supplier — AvekGlob Company — offers to buy ferritic stainless steel in a wide range of brands and profiles at prices formed on the basis of European and world standards of production. Buy these products can be wholesale and retail. For regular customers, there is a flexible system of discounts.