Titan plate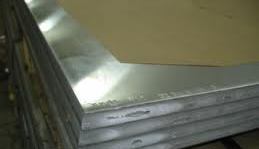 Manufacturer
Titanium plate is a solid profile with a rectangular cross section. According to GOST 23755−79 is made from brand VT1−0 and alloys such as ПТ3 V, W-14, OT4−1, OT-4, W-6, W-20. Plate ПТ3 IN manufactured in the annealed condition. Brand VT1−0, OT4, and VT14 — hot rolled, without heat treatment. The surface of the plates can be with etching or without etching, should not have tears, cracks, sunsets, traces of oxides, delamination, non-metallic and metallic inclusions that are visible to the naked eye. The chemical composition is normalized to GOST 19807−74. Sampling for the determination of chemical composition is carried out according to GOST 24231−80.
Marking
Domestic alloys are labeled as follows: first letter — the firm-the developer. The letters V. T. means «VIAM"-Titanium, and FROM experienced Titan, which was developed metallurgical production Association of Verhnesaldinsky — VSMPO in cooperation with VIAM. Plates of titanium finishes represent high — P and high-finish — V. Normal trim does not have additional designations. The letters P. T. stand for «Prometheus the Titan» (Production Association «Prometheus»).
Thickness
Cutting
Ed. measurement
Price.
Titanium plate BT1−0
40 mm
500x1000 mm
kg
negotiable.
40 mm
615 x 985 mm
kg
— «-
40 mm
670x1150 mm
kg
— «-
40 mm
650 x 1060 mm
kg
— «-
VT14 titanium plate
from 25 to 300 mm
250−1240 mm
kg
negotiable.
Titanium plate OT4
12 mm
400x525 mm
kg
negotiable.
Titanium plate ПТ3В
14 mm
400 x 1115 mm
kg
negotiable.
Advantages
Titanium plate has high temperature strength, resistance to corrosion, aggressive media. It is harmless to humans, is not afraid of atmospheric and soil moisture, in contrast to steel — non-magnetic. She has considerable mechanical strength, low thermal conductivity, satisfactory workability, good ductility, weldability. The hardness of the plate is higher, the hardness of aluminum and significantly higher than the hardness of iron. In conditions of strong cooling plate does not lose strength at cryogenic temperature, the strength even increases. This property makes titanium stove is an indispensable material in the aerospace industry.
Disadvantages
Almost the only disadvantage of titanium plate is high cost. Because of its exceptional properties of titanium require large production costs. However, despite the high cost, demand for titanium rolled is growing every year.
Use
Titanium plate is indispensable in the chemical industry, rocket production, shipbuilding, aviation, machinery to produce products that operate at temperatures from cryogenic to +450°C. Brand VT6 has a particularly high specific strength and corrosion resistance. These properties give an advantage in the manufacture of fuselages, jet turbine blades, air intakes, jet nozzles power set, chassis, fasteners, tools pylons, wing, engine parts, cylinders, in rocket (fastenings, plating). In shipbuilding, thanks to the resistance to sea water of the W-plates produce propellers, trim, ship equipment.
Titanium grades used in the Navy, aviation, chemical industry, mechanical engineering. The surface must be absolutely perfect — no hollows, roughnesses, cracks. Mark-4 with additives of magnesium and aluminium withstands more than 2,000 hours at t°+350°C, relates to wrought alloys. This plate is easy to welding, electron-beam, argon-arc and contact method. Without it it is difficult to imagine modern gas production, petrochemical industry and processing plants.
Storage
Titanium plate is stored in covered warehouses in certain temperature conditions, where there is adequate protection from mechanical and other damage.
Buy at best price
LLC «AVEK global» implements a slab of titanium alloys at an affordable price. It is formed on the basis of the technological features of production without the inclusion of additional costs. We offer mutually beneficial cooperation for both retail and wholesale customers. We have the most variety of products for large-scale production. On the website avglob.org You will find all the necessary information. Our consultants are always ready to respond to current issues. Implementation of orders in the shortest possible time. Wholesale buyers are offered preferential discounts.