Tantalum mesh woven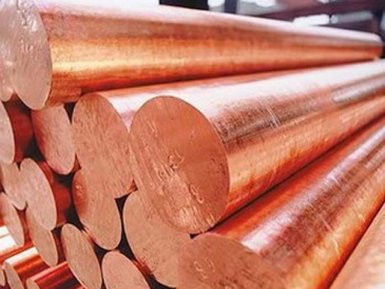 Supplier — the company AvecGlob — offers at affordable prices from the manufacturer a tantalum woven mesh. The supplier guarantees the timely delivery of products to any address specified by the consumer.
Technical specifications
Tantalum woven mesh is characterized by increased strength at high temperatures. Tantalum grids consist of wires or fibers woven or knitted into a mesh, or with a screen pattern to create a semipermeable barrier. Due to their high prices, they are always used in a dual version: a screen and a grid. The grid is usually thinner, and its capabilities are determined by the size of the cell or the linear density of the wire per unit of useful area, rather than the size of the hole.
Urgency of application
Tantalum woven mesh is used to filter various media in highly acidic media, as well as at high temperature, in medicine with traumatic recovery of human skeletal muscles, in some electronic devices, as control electrodes. The products in question are also common in nuclear power engineering (heat exchange units for filtering cesium vapor in superheated metal melts).
Chemical composition of mesh material
For the production of nets, wire from tantalum is used for HDTV or HDTV-1. The material contains 99% chemical purity tantalum. Other components:
Niobium — 0.25%;
Carbon — 0,01%;
Bound oxygen is 0.015%;
Bound nitrogen is 0.01%;
Tungsten + molybdenum — 0.015%.
Impurities include calcium, nickel, aluminum, chromium, zirconium, iron, as well as traces of some other elements.
In some applications, a tantalum woven fabric is used, made of wire according to TU11SU0.021.032−77. The composition of such a wire includes:
Tantalum and niobium — total not less than 98.875% (including niobium — not less than 0.05%);
Titanium — 0,01%;
Iron — 0.03%;
Molybdenum — 0.03%;
Tungsten — 0.05%;
silicon — not more than 0.0005%.
Physical and mechanical properties of mesh material
Density, kg / m 3 — 16600;
Melting point, 0 C-3017;
Specific heat capacity, J / kgmol — 25,5;
Coefficient of thermal conductivity, W / megade — 63;
Coefficient of thermal expansion, μm / degree — 6,7;
Hardness according to Brinell, НВ — 421;
Modulus of elasticity, GPa — 186;
The limit of temporary resistance, MPa −750… −800.
Assortment
Tantalum woven mesh is made in accordance with the technical requirements of GOST 3826−82 with a wire thickness of 0.1 mm. The range of used tantalum wire must meet the technical requirements of TU95.353−75.
Supplier — AvekGlob Company — offers to purchase tantalum woven mesh in any quantity and in a large range of cell sizes. Products can be bought at a price formed on the basis of European and world standards of production. Implementation is possible in bulk and retail, for regular customers, a flexible system of discounts operates.