Rolled molybdenum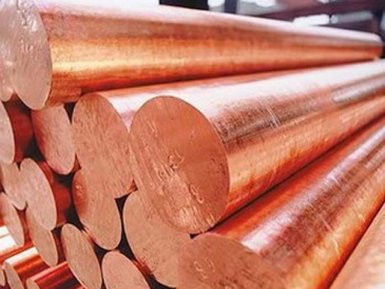 Supplier — AvekGlob Company — offers at reasonable prices from the manufacturer molybdenum rolled products in a variety of brands and profiles. The supplier guarantees the timely delivery of products to any address specified by the consumer.
Technical specifications
Molybdenum is a fire-resistant metal, used primarily as a doping agent in steel, cast iron and alloys to improve hardenability, toughness, toughness, wear resistance and corrosion resistance. To achieve the desired metallurgical properties, molybdenum (mainly in the form of molybdenum oxide or ferromolybdenum) is often used in combination with chromium, manganese, niobium, nickel, tungsten or other alloys. Rolled molybdenum is obtained from the raw sintered billets.
Urgency of application
The universality of molybdenum in improving the various properties of alloys has provided it with a significant role in modern industrial technologies, which increasingly require materials that can be corrected at high mechanical stress, extended temperature ranges and highly corrosive environments. In addition, molybdenum rolling finds application as a refractory metal in numerous engineering products — gears, cog wheels, shafts, axles, etc.
Molybdenum rolling is particularly effective for protecting metals from chloride corrosion. It is used in the pharmaceutical, chemical and pulp and paper industries, in the manufacture of automobile engines, ocean tankers and desalination plants.
Chemical composition
Molybdenum rolling includes:
molybdenum — up to 99%;
titanium — up to 0,5%;
zirconium — up to 0.08%.
As agreed with the customer, molybdenum concentrate used to produce rolling profiles may contain up to 0.5% copper.
Physical and mechanical properties
density, kg / m 3 — 10,200;
melting point, 0 С — 2610;
coefficient of thermal expansion, μm / deg — 4,9;
coefficient of thermal conductivity, cal / cmgrad — 0.35;
Specific heat, cal / kggrad — 0.061;
modulus of elasticity, GPa — 460.
Assortment and application features
Molybdenum grades MCH and MCHVP are supplied in the form of a circle, pipe profiles and sheets. When processing molybdenum, it should be borne in mind that this metal tends to tear at the edges, especially when there is insufficient lubrication, which is why the metal-cutting tool reduces its resistance.
Supplier — AvekGlob Company — offers to purchase molybdenum rolled products in a wide range of brands and profiles. Products can be bought at a price formed on the basis of European and world standards of production. Implementation is possible in bulk and retail, for regular customers, a flexible system of discounts operates.