Inconel 625® - 2.4856 Alloy 625 pipe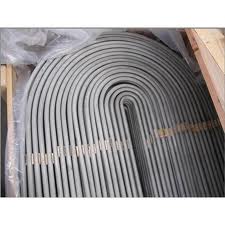 UNS N06625 — Inconel 625 ®
Werkstoff Nr. 2.4856. Shopping common names alloy: Inconel 625 ®, Haynes ® 625, Altemp ® 625, Chornin ® 625, Nickelvac ® 625, Nicrofer ® 6020. The alloy is non-magnetic corrosion-resistant, Nickel offers high strength and toughness in the temperature range from cryogenic temperatures up to 1093 °C. Inconel 625 ® is the inclusion of solid refractory metals molybdenum and niobium in a chromium-Nickel matrix and has a high fatigue resistance in chlorine containing environments to stress corrosion cracking. Used in industrial chemistry, in pipelines, in the production of heat shields, furnace hardware, injectors and combustion chambers of aircraft engines, gas turbine engines and special equipment, operated in sea water.
Supply Inconel 625 ®
The sheet has a thickness of 0.25 — 4 mm. Round comes in the form of forgings with diameter not exceeding 200 mm. larger sizes can be custom manufactured. The strip in coils made large-format sizes with their width up to 610 mm; plate thickness up to 100 mm Seamless pipe Inconel 625 ® rolled diameter of 210 mm and larger pipe diameters can be produced to order in a welded pipe. All products (with welded seam) can be a method with tight tolerances non-destructive testing. Practically, it is possible to produce pipes of various diameters and degrees of tolerance, regardless of the amount of the order.
Chemical composition of Inconel 625 ®
Mn
C
P
Cr
Si
S
Ni
Co
Cu
Mo
Cb+Ta
Fe
Al
Ti
Nb
0,5
0,10
0,015
20−23
0,5
0,015
58 min
1,0
8−10
5,0
0,4
0,4
3,15−4,15
Buy at best price
Get acquainted with the products, to clarify its basic qualities, place your order, you can through the nearest office of the company «AVEK global», which specializiruetsya on the supply of heat resistant and stainless steel alloys. We offer products from warehouses in Ukraine and in Russia with delivery to any region of the CIS. All products are certified and available. The order execution time is the shortest. If you have any questions, you will receive detailed advice from experienced managers. For wholesale orders the company provides flexible discounts.